OUT OF COMPETITION AND SPECIAL EVENTS
LUCIO FULCI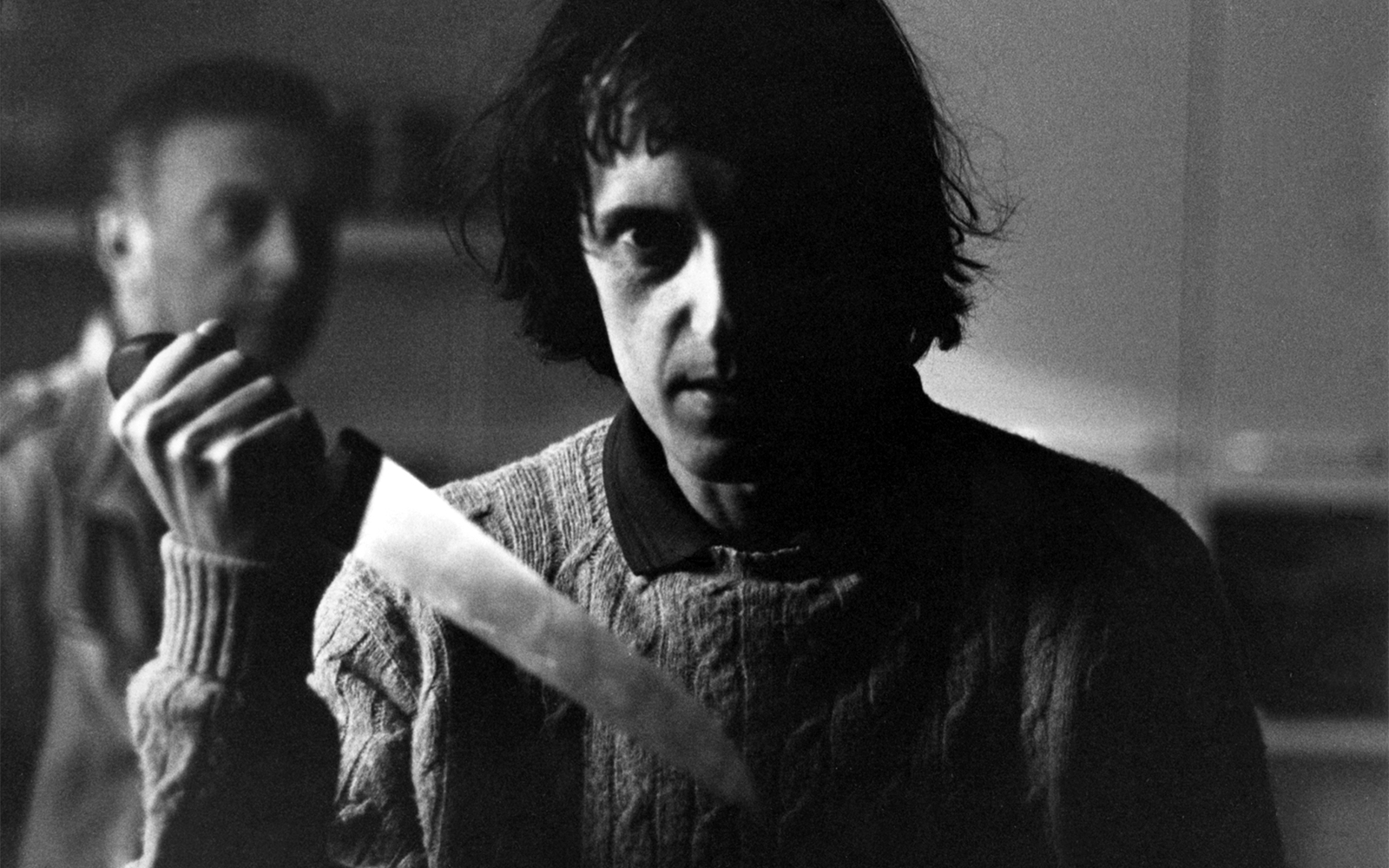 The book edited by Steve Della Casa provides an occasion to meet a master of film noir
Mariolina Venezia
In this collection of imaginary laws, decrees and micro-edicts, dreamed up while queuing up at the post office or solving a case, the most talked-about prosecutor in central and southern Italy lays out her vision of the world. Not as it is, of course, but the way she feels it should be. Be they rules for dog owners, incentives for people who can keep their mouths shut, licenses for becoming a mother, or a form in which tourists justify visiting the 'Sassi' of Matera, Imma Tataranni has something for everyone. Ironical, impatient, allergic to clichés, yet also critical of herself and self-deprecating, Imma rightly belongs to the club of great thinkers from every age, from Plato to Cesare Beccaria. She, too, has fashioned her own ideal society, slightly despotic, if you will, but striving for justice. Meanwhile, law after law, the characters at her side in the previous novels come to life: her husband Pietro and daughter Valentina, her handsome sidekick Calogiuri, her school friends, and the entire D.A.'s office. Between the lines, Imma's deepest thoughts and desires emerge unbeckoned, along with her weaknesses, idiosyncrasies, and myriad untold anecdotes.
Author and screenwriter Mariolina Venezia (Matera, 1961) published three books of poetry in France before she went on to win the Campiello Prize in 2007, for Mille anni che sto qui, the story of a family in Basilicata over the generations, from the Italian Unification to the fall of the Berlin Wall. She has scripted films (Dove non ho mai abitato by Paolo Franchi) as well as TV series (La Squadra, 48 ore), and contributes to various literary journals. Her other novels include: Come piante tra i sassi (2009), Da dove viene il vento (2011), Maltempo (2013), Rione Serra Venerdì (2018), and Via del Riscatto (2019). This series of mystery stories formed the raw material for the Raiuno TV series Imma Tataranni – Sostituto procuratore, now in its second season.
Guillaume Musso, born in Antibes in 1974, with a great-grandfather who emigrated from Piedmont to the south of France in the early 20th century, was the number one author read by the French during the lockdown. Musso is used to breaking records, however: since 2001 he has been turning out roughly a novel a year. And considering he hailed from provincial France and had no strings to pull, it's remarkable that he is now the bestselling author in the country, translated into 42 languages, with twenty titles to his credit and millions of copies sold worldwide.
Musso's debut novel was Skidamarink (2001), a very well-received thriller that kicks off with the theft of the Mona Lisa from the Louvre. The book that made his name, though, was the 2004 Et après…, which has sold over a million copies, been translated into twenty or so languages, and turned into a film in 2008: Afterwards, directed by Gilles Bourdos and starring John Malkovich, Romain Duris, and Evangeline Lilly. Since cinema was a major influence on Musso, it's only natural that the structure of some of his novels recalls that of a number of films. And given that he belongs to a generation that gets its cinema on the small screen, his own writing tends to be very visual, with a film-editing touch to the plots and a suspense that glues a reader to the page from beginning to end. It's the same phenomenon behind the British and American TV series Musso adores, such as Six Feet Under, Lost, The Sopranos,  24, The West Wing, Mad Men, and The Wire.
Virtually all of Musso's novels have been bestsellers. To name a few: Sauve-moi (2005), Seras-tu là? (2006), Je reviens te chercher (2008), La fille de papier (2011), Central Park (2014), L'instant présent (2015), Un appartement à Paris (2017), La jeune fille et la nuit (2018), La vie secrète des écrivains (2019), La vie est un roman (2020), and L'inconnue de la Seine (2021).
The underlying thread of nearly all his books is resilience, the ability to soldier through hardships and overcome setbacks by getting back on your feet and starting over; and also knowing how to seize opportunities and not being afraid of change. Creativity, however, is another core theme of many of Musso's novels, and particularly writing itself. Suspense is his trademark, as we have seen, along with his cast of characters, masterfully and feelingly drawn.
That Musso's literary inspiration draws on the 19th – century French fantastique tradition is clear. "My mother was a librarian," recalls Musso, "and I grew up with books as a child. I read all the French classics – Nodier, Gautier, and Mérimée – to whom I might add Maupassant and even Barjavel." By mixing the supernatural into tales set in the present, Musso has rejuvenated this literary genre, so successful in earlier times. As to contemporary fiction, Musso adores novels that delve into the unconscious and our emotions, like those of Milan Kundera, Philip Roth,
Franck Thilliez
In 2008, in a mountain village, police lieutenant Gabriel Moscato is desperately searching for his seventeen-year-old daughter, who has been missing for a month. The only traces of her are her bicycle, skid marks on the road, and nothing else. With the idea of investigating the modest hotel where his daughter had worked the previous summer, Moscato holes up in room 29, on the second floor, to go over the guest register. He reads every page carefully before dropping off, exhausted, after weeks of a fruitless search. Then he's awoken by odd sounds. When he looks out the window, he realizes it's raining dead birds. Now he finds himself in room 7, on the ground floor of the hotel. He looks in the mirror and doesn't recognize his own face: at the reception desk he learns it's the year 2020, and his daughter has been missing for twelve years – his memory has played a cruel trick on him. That very day, the body of a young woman is found on the banks of the Arve.
Franck Thilliez (Annecy, 1973) is a computer engineer. A film fan with a preference for thrillers, in 2004 he published his first novel, Train d'enfer pour Ange rouge in which one of his most famous recurring characters, Inspector Franck Sharko, appears. His novel La chambre des morts (2005) won the prizes Les Prix des lecteurs «Quais du Polar» 2006 and Prix SNCF du Polar 2007. Its protagonist is another major character in Thilliez's novels: Lucie Henebelle, an inspector who meets Sharko in Le syndrome E (2010). La chambre des morts was turned into a film of the same name, directed by Alfred Lot and starring Mélanie Laurent as Lucie Henebelle. A film adaptation of Le syndrome E is currently in production. Thilliez also created the TV series Alex Hugo. A popular mystery writer, Thilliez was one of the top five bestselling authors in France in 2020.
IULM NOIR – CALIGARI AWARD
HOMAGE TO ANTONIO CAPUANO