by Toni D'Angelo
Italy, Belgium, 2020, 90′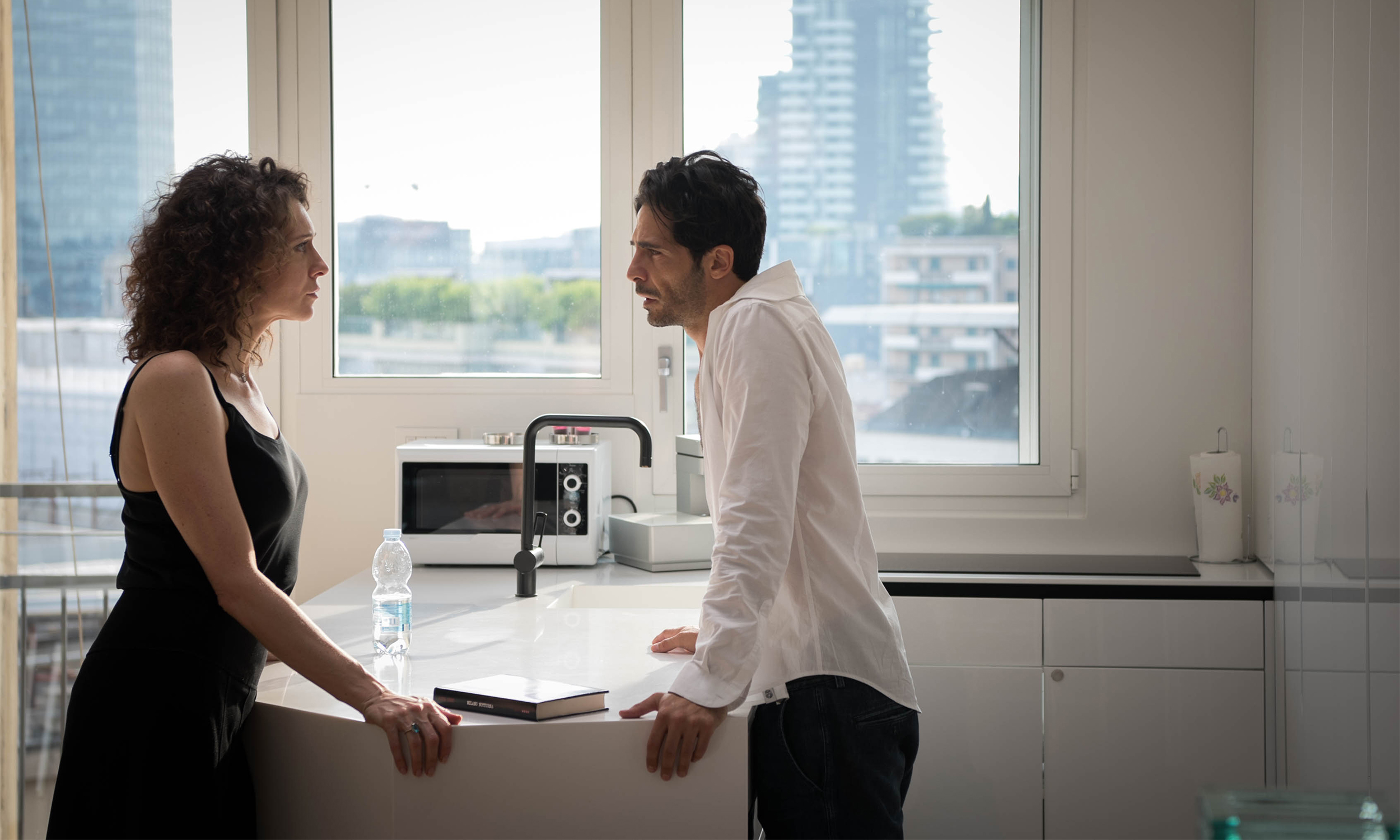 Milan, in the present. Fernando, the son of Ugo Piazza, is a brilliant criminal lawyer whose mother Nelly has raised him to be a different man than his father ever was. But when €100,000 vanishes in the city, in a case of wire fraud, and the prime suspect is a client of none other than the attorney Fernando Piazza, that surname carries a certain amount of baggage, and associations are going to be made. Above all, if the company that got scammed is just a front for one of the most powerful criminal organizations on the planet: the 'Ndrangheta. Milan, Calabria, Frankfurt, Moscow, and Antwerp are just a few of the moves Fernando will have to make on the chessboard, in the game of life he needs to play to win. And to take on a opponent like this one, Fernando is going to have to pull out all the stops.
"Calibro 9 is a film that connects the dots between the narrative of the criminal underworld in the late '70s and the workings of the mob today. It's an unblinking look at the 'Ndrangheta, a multinational of crime lords that has long outgrown not only its native Calabria, but also Italy and Europe itself. The action plays out against a love story thwarted at every turn by the blood ties pulsing in all the players involved. It's a Godfather that alternates action sequences out of John Woo and intensely romantic intervals."
screenplay
Luca Poldelmengo
Toni D'Angelo
Gianluca Curti
Marco Martani
cinematography
Rocco Marra
editing
Luigi Mearelli

music
Vincenzo Adelini
Toni D'Angelo
Emanuele Frusi
sound
Paolo Giuliani
Stefano Tuderti
production design
Stefano Giambanco
cast
Marco Bocci
(Fernando Piazza)
Ksenia Rappoport
(Alma)
Alessio Boni
(Police officer)
Barbara Bouchet
(Nelly)
Michele Placido
(Rocco Musco)
producers
Santo Versace
Gianluca Curti
production
Minerva Pictures
with Rai Cinema
co-production
Gapbusters
After earning a dramatic arts degree, Toni D'Angelo (Naples, 1979) started out as an AD to Abel Ferrara. He directed short films and music videos before going on to make his first feature, Una notte, in 2007, receiving a David di Donatello nomination for best debut director. He has made two documentaries: Poeti (2009), selected for the section Controcampo italiano at the Venice Film Festival, and Filmstudio, mon amour (2015), which premiered at the Rome Film Festival and won a Silver Ribbon. In between, his 2012 feature L'innocenza di Clara competed at Noir in Festival and the World Film Fest in Montreal. D'Angelo was back at Noir in 2017, on the Caligari Prize lineup, with his film Falchi, his own tribute to Italian genre films from the 1970s. The following year, his short Nessuno è innocente was the opening film at the International Critics' Week at Venice.
2020 Calibro 9
2018 Nessuno è innocente (short)
2017 Falchi
2015 Filmstudio, mon amour (doc)
2012 L'innocenza di Clara
2009 Poeti (doc)
2007 Una notte