by Prano Bailey-Bond
UK, 2021, 84′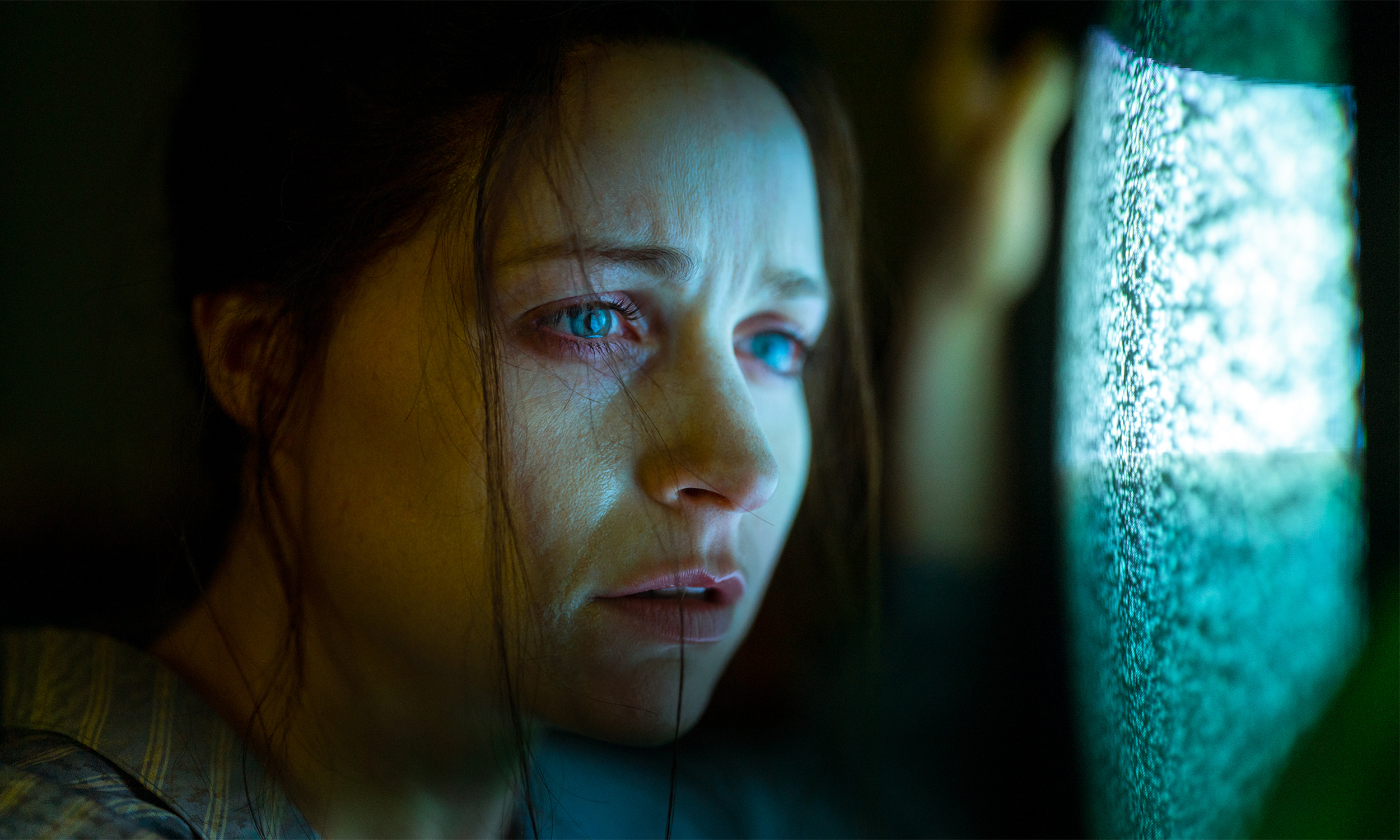 1985. When film censor Enid discovers an eerie horror that speaks directly to her sister's mysterious disappearance, she resolves to unravel the puzzle behind the film and its enigmatic director – a quest that will blur the lines between fiction and reality in terrifying ways. Steeped in glorious 1980s aesthetics, Censor is a bloody love letter to the VHS "video nasty" horror classics of the past.
"I was on a plane reading this article about the Hammer Horror era, and one point jumped out at me. There was this comment that one of the things film censors looked out for at this time was blood on the breast, as they believed that seeing this would make men likely to commit rape. So any image of 'blood on breast' would be instantly cut from these films. That was the moment when I became really fascinated, maybe obsessed, with the job of film censors. They have to be both objective and subjective in their roles all at once, but what happens if the subjective element takes over?"
screenplay
Prano Bailey-Bond
Anthony Fletcher
cinematography
Annika Summerson
editing
Mark Towns
music
Emilie Levienaise-Farrouch
sound
Tim Harrison
production design
Paulina Rzeszowska
costumes
Saffron Cullane
cast
Niamh Algar (Enid Baines)
Michael Smiley
(Doug Smart)
Nicholas Burns (Sanderson)
Vincent Franklin (Fraser)
Sophia La Porta (Alice Lee)
Adrian Schiller
(Frederick North)
Clare Holman (June)
Andrew Havill (George)
Felicity Montagu (Valerie)
Danny Lee Wynter (Perkins)
Clare Perkins (Anne)
Guillaume Delaunay (Beastman)
Richard Glover (Gerald)
producer
Helen Jones
production
Silver Salt Films
executive producers
Andy Starke
Ant Timpson
Kim Newman
Naomi Wright
Lauren Dark
Ollie Madden
Daniel Battsek
Mary Burke
Kimberley Warner
Prano Bailey-Bond is a Welsh director and screenwriter. She was recently named a 2021 Variety 'Director to Watch' and was named a Screen International 'Star of Tomorrow' in 2018. Prano's short-form work has screened at hundreds of festivals worldwide, winning numerous awards in the process. Her 2016 film Shortcut was broadcast on Channel 4 before playing at festivals internationally, including Sitges. Her short film Nasty (2015) screened at over 100 festivals worldwide, premiering at the BFI London Film Festival and winning many awards globally, including 'Best International Short' at Fantaspoa and the Women in Horror Film Festival. Censor is her debut feature.
2021 Censor
2016 Shortcut (short)


2015 Nasty (short)
2013 The Trip (short)
2012 Man vs Sand (short)