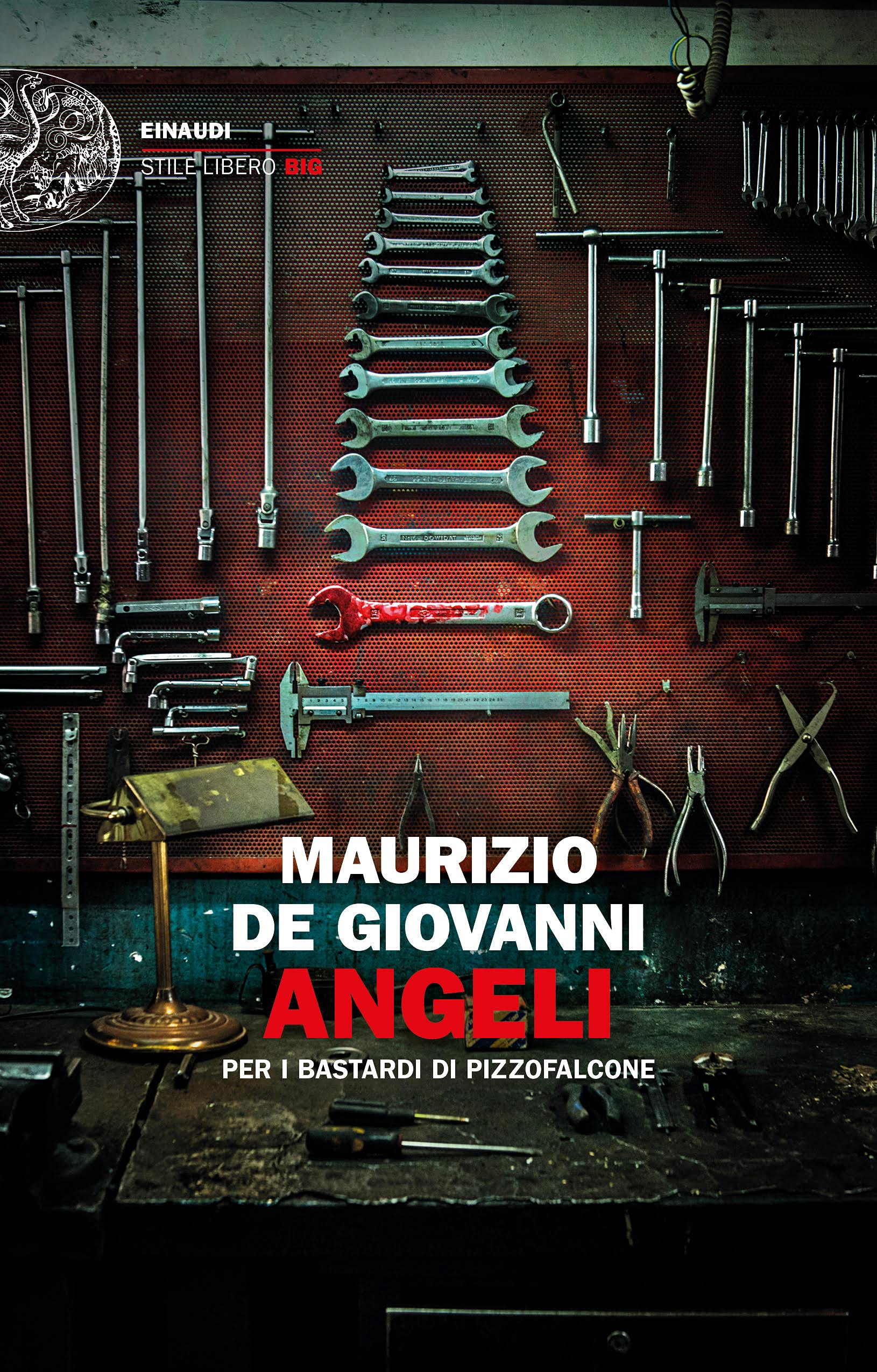 Maurizio de Giovanni
Nando Iaccarino had the magic touch when it came to cars: he could fix any engine. He had all those connoisseurs of automobiles and antique cars lining up outside his garage, which was as neat and clean as a hospital room; vehicles that anyone else would have thrown out, he could fix, every time. Knew how to take care of things, Iaccarino did. Now that he's been killed, it's up to the Bastards of Pizzofalcone to figure out who did it, even if each of them is going through a hard time, struggling with his own fears, sorrows, and secrets. Even though the bigwigs at the police headquarters, who can't bear the thought of them, still hope to see them go down for the count. Happens even to the angels.
In 2007 Maurizio de Giovanni burst on the Italian literary scene, after winning a prize for his novel set in Naples in the 1930s, featuring Inspector Luigi Alfredo Ricciardi. The novel was Il senso del dolore, published by Fandango and reprinted by Einaudi in 2012 (like the entire series). So began, in fact, a wildly popular series now on its twelfth installment, with Il pianto dell'alba. Also in 2012, De Giovanni wrote Il metodo del Coccodrillo, which earned him the Scerbanenco Award. It marked the first appearance of Inspector Lojacono, who would go on to be co-protagonist of another acclaimed series set in present-day Naples: The Bastards of Pizzofalcone. Angeli is the tenth in this series, which is now a Raiuno TV series directed by Carlo Carlei and Alessandro D'Alatri and starring Alessandro Gassmann and Carolina Crescentini. Yet another series of crime novels, Sara al tramonto, Le parole di Sara, Una lettera per Sara and Gli occhi di Sara, all published by Garzanti, treated his fans to a new character, a former secret services agent, now retired, with the gift of invisibility and a talent: stealing people's secrets. De Giovanni also devoted a series to Mina Settembre, the first three books of which were published by Sellerio, and the fourth and fifth by Einaudi: Troppo freddo per Settembre and Una sirena a Settembre.