by Steven Soderbergh
Stati Uniti, 2022, 89', colore
Una "interprete di registrazioni" affetta da agorafobia scopre un omicidio in una trasmissione audio, e per trovare il colpevole dovrà lasciare la sicurezza della sua casa dopo anni.
sceneggiatura
David Koepp
fotografia
Peter Andrews
montaggio
Mary Ann Bernard
musica
Cliff Martinez
suono
Larry Blake
scenografia
Philip Messina
costumi
Ellen Mirojnick
interpreti
Zoë Kravitz
(Angela Childs)
Derek DelGaudio
(Bradley Hasling)
Jacob Vargas
(teppista con gli occhiali)
Byron Bowers
(Terry Hughes)
Robin Givens
(madre di Angela)
Rita Wilson
(Natalie Chowdhury)
Jaime Camil
(Antonio Rivas)
Charles Halford
(teppista alto)
Erika Christensen
(Samantha Gerrity)
Devin Ratray
(Kevin)

produttori
David Koepp
Michael Polaire
produzioni
Warner Bros. Pictures
New Line Cinema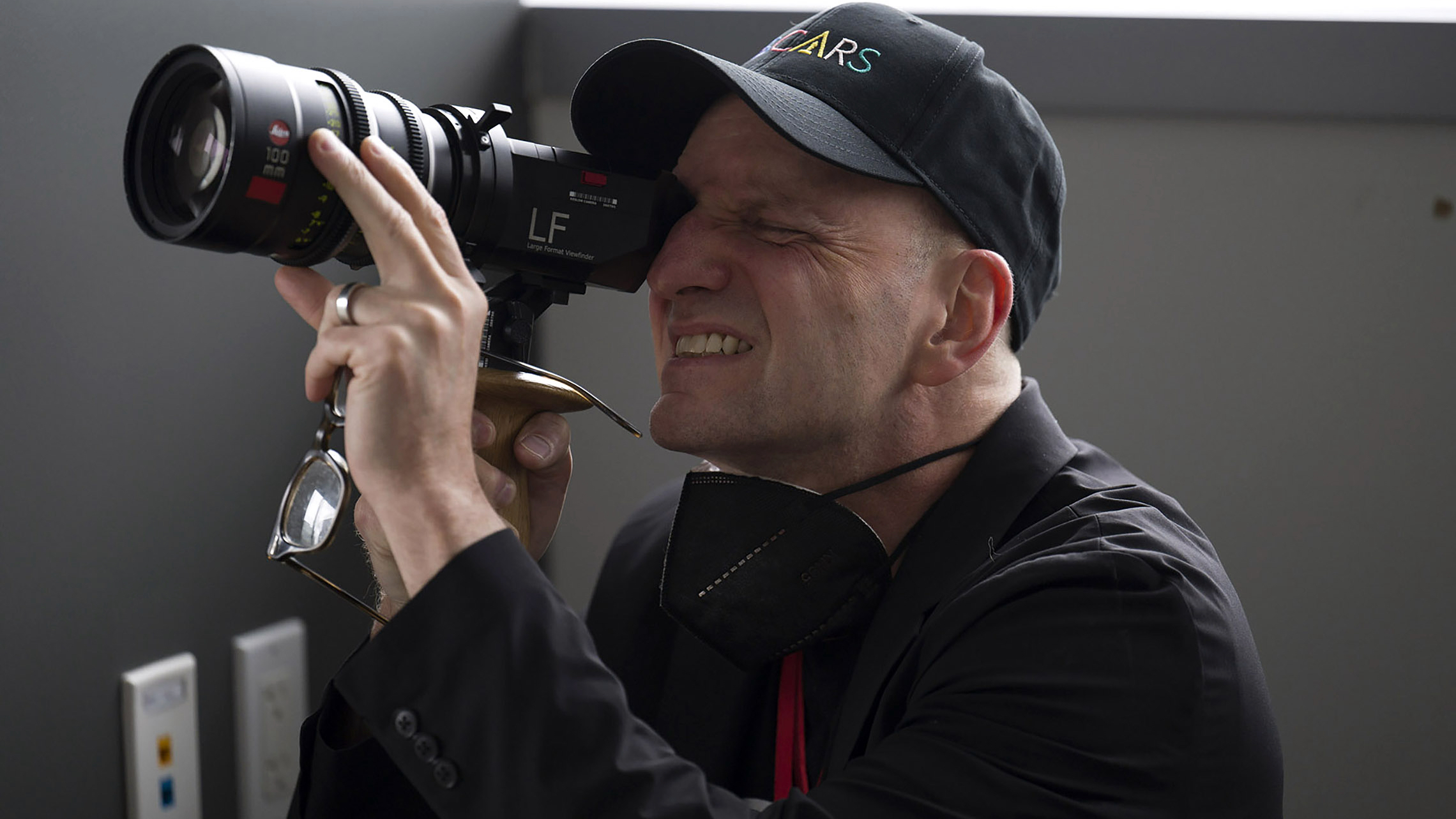 Steven Soderbergh è un regista, produttore, sceneggiatore, direttore della fotografia e montatore. Recentemente ha diretto No Sudden Move e Let Them All Talk. Con il film per la televisione, Behind The Candelabra, ha vinto un Emmy Award per la regia nel 2013. In precedenza si è aggiudicato un Oscar per la miglior regia con Traffic (2000) e la Palma d'Oro a Cannes nel 1989 con la sua opera prima Sex, Lies, and Videotape.

2022 Kimi (Kimi – Qualcuno in ascolto)
2021 No Sudden Move
2020 Let Them All Talk (Lasciali parlare)
2019 The Laundromat (Panama Papers)
2019 High Flying Bird
2018 Unsane
2017 Logan Lucky (La truffa dei Logan)
2013 Behind the Candelabra (Dietro i candelabri)
2013 Side Effects (Effetti collaterali)
2012 Magic Mike
2011 Haywire (Knockout – Resa dei conti)
2011 Contagion
2009 The Informant!
2009 The Girlfriend Experience
2008 Che: Part two (Che – Guerriglia)
2008 Che: Part one (Che – L'argentino)
2007 Ocean's Thirteen
2006 The Good German (Intrigo a Berlino)
2005 Bubble
2004 Ocean's Twelve
2004 Eros (episodio: Equilibrium)
2002 Solaris
2002 Full Frontal
2001 Ocean's Eleven
(Ocean's Eleven – Fate il vostro gioco)
2000 Traffic
2000 Erin Brockovich
(Erin Brockovich – Forte come la verità)
1999 The Limey (L'inglese)
1998 Out of Sight
1996 Gray's Anatomy
1995 Underneath
1993 King of the Hill (Piccolo, grande Aaron)
1991 Kafka (Delitti e segreti)
1989 Sex, Lies, and Videotape
(Sesso, bugie e videotape)