by Steven Soderbergh
United States, 2022, 89', color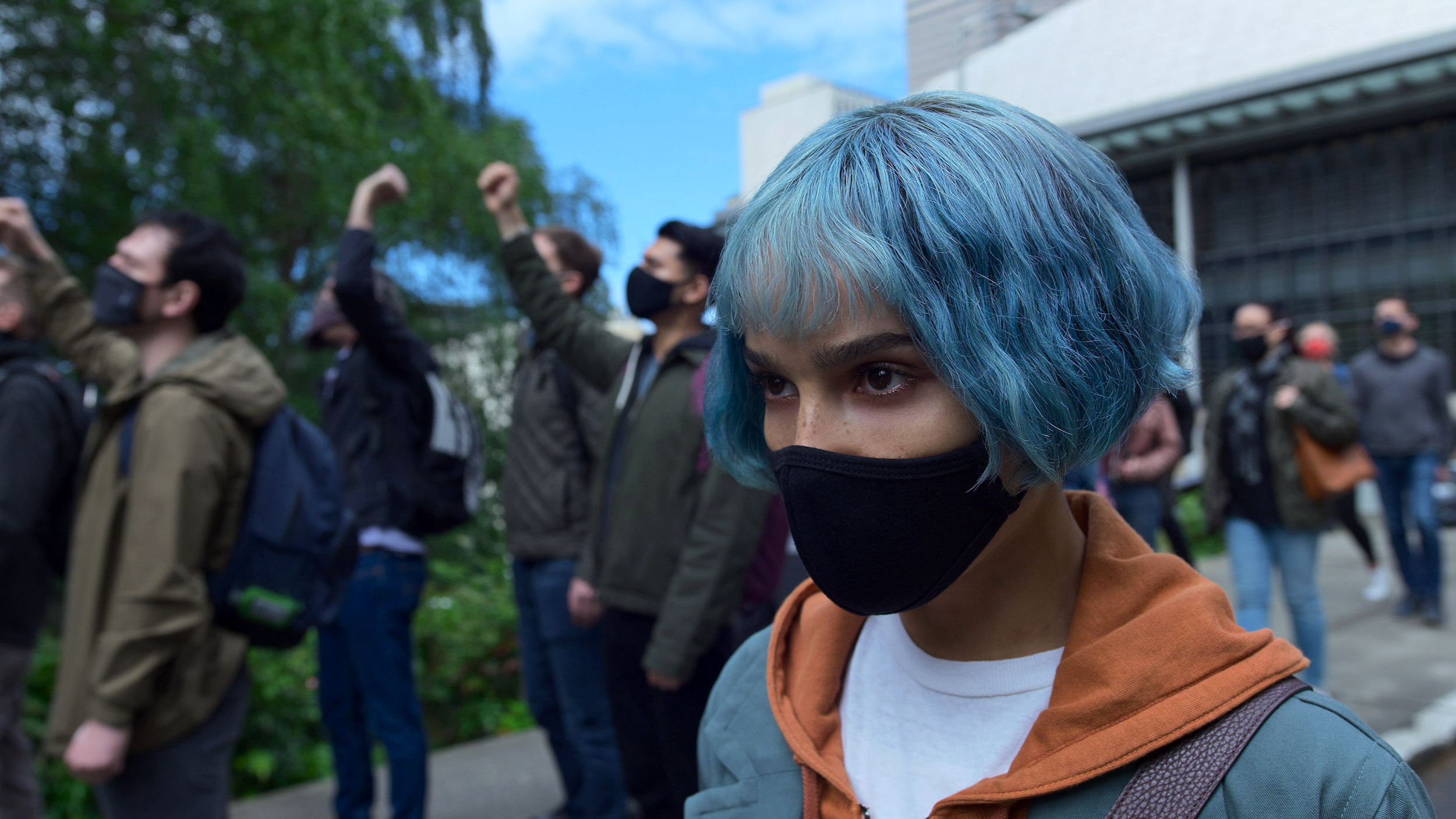 Angela Childs is a tech analyst who reviews data streams for the Amygdala Corporation, purveyor of the voice-activated companion server KIMI. Amidst a pandemic, even though restrictions have eased, Angela suffers from agoraphobia and follows a strict routine within the safety of her loft apartment in downtown Seattle. Between computer breaks, Angela flirts – among other things – with her neighbor across the street, and communicates with her mother, her dentist, and her therapist via video chat, proving she never needs to leave the comforts of home. But that changes when she hears something horrific in one of the streams she is analyzing. Reporting it over email is deemed too risky, so a trusted co-worker advises Angela to go to their head office downtown and speak directly to executive Natalie Chowdhury and alert her to what Angela is certain is a serious crime. But Angela hasn't ventured outside since before the pandemic. Just getting to the office is a huge challenge, but she's determined to do the right thing. But Angela has no idea what will actually happen when – and if – she's able to step out of her comfort zone.
screenplay
David Koepp
cinematography
Peter Andrews
editing
Mary Ann Bernard
music
Cliff Martinez
sound
Larry Blake
production design
Philip Messina
costumes
Ellen Mirojnick
cast
Zoë Kravitz
(Angela Childs)
Derek DelGaudio
(Bradley Hasling)
Jacob Vargas
(Glasses Thug)
Byron Bowers
(Terry Hughes)
Robin Givens
(Angela's Mother)
Rita Wilson
(Natalie Chowdhury)
Jaime Camil
(Antonio Rivas)
Charles Halford
(Tall Thug)
Erika Christensen
(Samantha Gerrity)
Devin Ratray
(Kevin)

producers
David Koepp
Michael Polaire
productions
Warner Bros. Pictures
New Line Cinema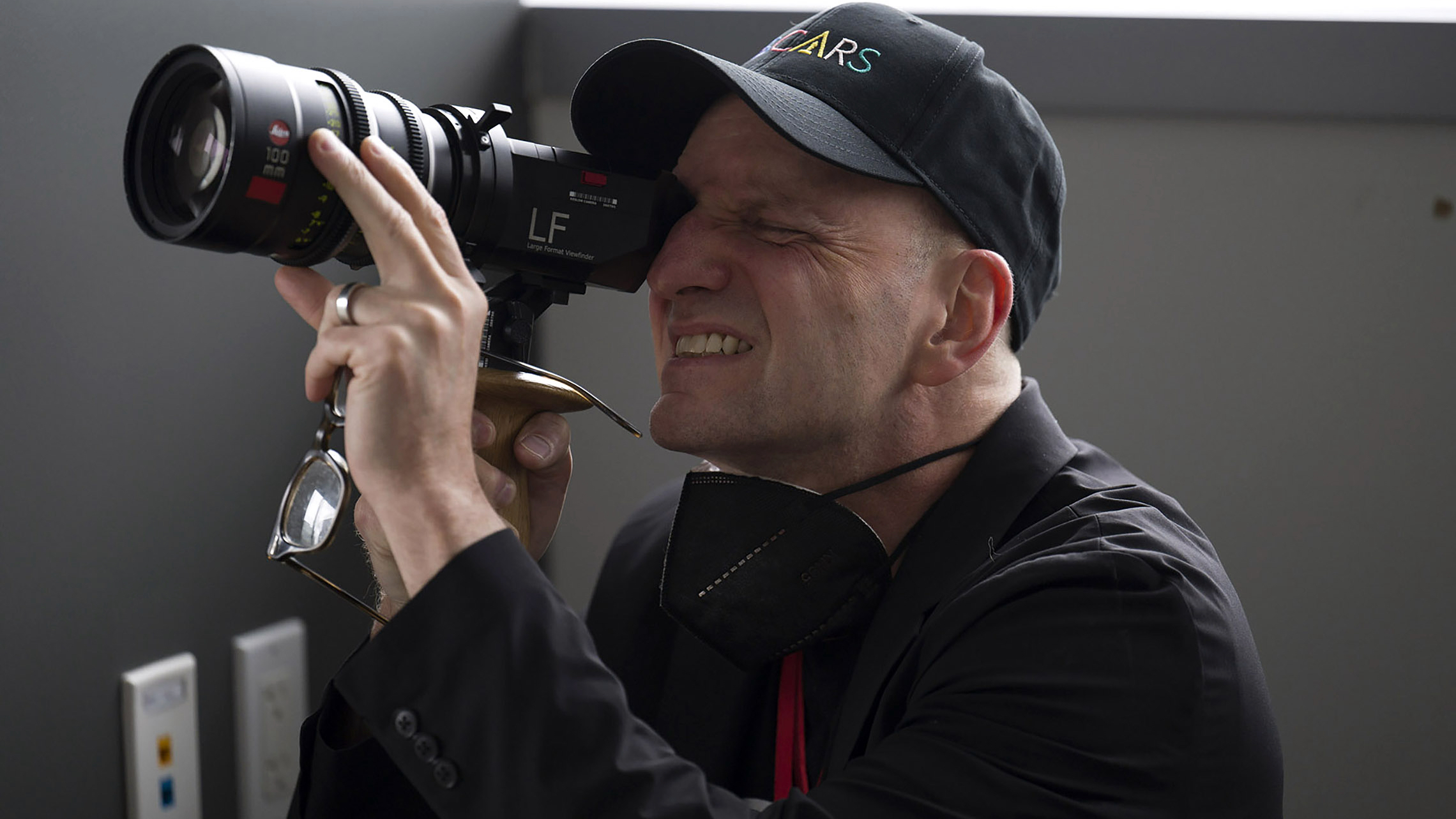 Steven Soderbergh is a writer, director, producer, cinematographer, and editor. He most recently directed the features No Sudden Move and Let Them All Talk, which debuted on HBO Max in July 2021 and December 2020, respectively. His television film Behind The Candelabra, for which he won a 2013 Emmy Award for Outstanding Directing, debuted on HBO in May of that year. He earned the Academy Award in 2000 for directing Traffic, and in the same year was nominated for Erin Brockovich. Soderbergh earlier gained an Academy Award nomination for Best Original Screenplay for sex, lies, and videotape, his feature film directorial debut. That film also won the Palme d'Or at the 1989 Cannes Film Festival. Among his other credits are the HBO limited series Mosaic, the 2014-2015 Cinemax series The Knick, and the HBO series K Street, and the films The Laundromat, High Flying Bird, Unsane, Logan Lucky, Side Effects, Magic Mike, Haywire, Contagion, And Everything is Going Fine, The Informant!, The Girlfriend Experience, Che, the Ocean's Trilogy, The Good German, Bubble, Solaris, Full Frontal, The Limey, Out of Sight, Schizopolis, Gray's Anatomy, The Underneath, King of the Hill, and Kafka. His film Equilibrium, one of a trio of short eroticism-themed films released as Eros, also included segments directed by Michelangelo Antonioni and Wong Kar-wai.  Eros premiered at the 2004 Venice Film Festival. In December 2009, Soderbergh created and directed the play Tot Mom at the Sydney Theatre Company. While in Sydney, he also directed the film, The Last Time I Saw Michael Gregg, an improvised comedy starring the cast of Tot Mom. In April of 2014, he directed the world premiere of Scott Z. Burns' play The Library at New York's Public Theater. In addition, Soderbergh has produced or executive produced a wide range of projects. This spring, he will be directing the third film in the Magic Mike series, Magic Mike's Last Dance.
2022 Kimi
2021 No Sudden Move
2020 Let Them All Talk
2019 The Laundromat
2019 High Flying Bird
2018 Unsane
2017 Logan Lucky
2013 Behind the Candelabra
2013 Side Effects
2012 Magic Mike
2011 Haywire
2011 Contagion
2009 The Informant!
2009 The Girlfriend Experience
2008 Che: Part two
2008 Che: Part one
2007 Ocean's Thirteen
2006 The Good German
2005 Bubble
2004 Ocean's Twelve
2004 Eros (episode: Equilibrium)
2002 Solaris
2002 Full Frontal
2001 Ocean's Eleven
2000 Traffic
2000 Erin Brockovich
1999 The Limey
1998 Out of Sight
1996 Gray's Anatomy
1995 Underneath
1993 King of the Hill
1991 Kafka
1989 Sex, Lies, and Videotape