di Prano Bailey-Bond
Regno Unito, 2021, 84′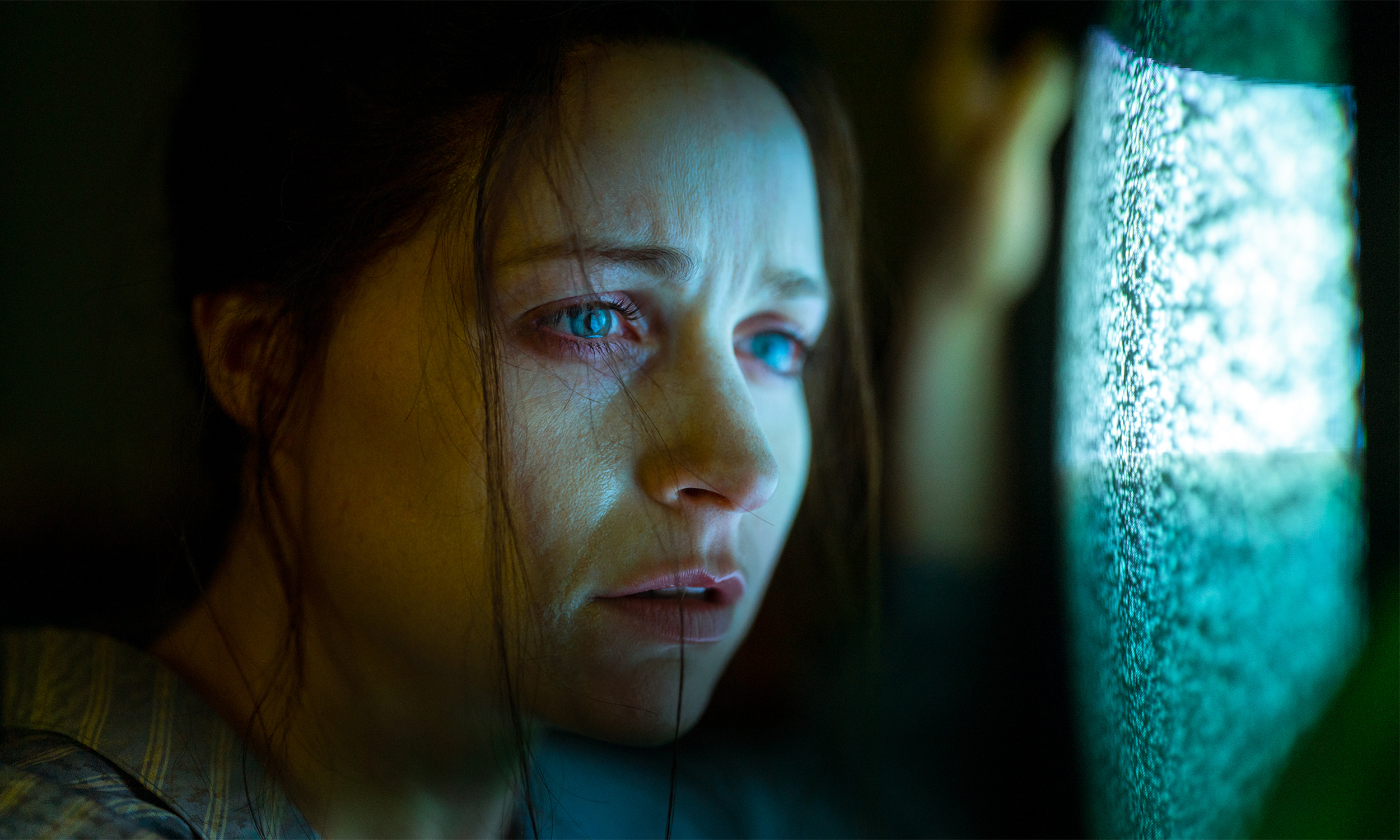 È il 1985 quando Enid, una donna che si occupa di censura cinematografica, scopre un inquietante horror che parla della misteriosa scomparsa di sua sorella. Per lei è il momento di ricomporre il puzzle e svelare sia il senso del film sia l'identità del suo enigmatico regista. Una ricerca terrificante nella quale il piano della finzione si confonderà con quello della realtà. Impregnato della sfavillante estetica degli anni Ottanta, Censor è una sanguinosa lettera d'amore agli horror "osceni" che circolavano in VHS.
«Ero in aereo e leggevo un articolo sull'epoca degli horror della Hammer, quando un paragrafo ha suscitato la mia curiosità. In quel periodo una delle cose che la censura cinematografica osservava attentamente era il sangue sul seno, perché si pensava che quell'elemento potesse rendere gli uomini più inclini a commettere stupri. Quindi qualsiasi immagine con il "sangue sul seno" doveva essere immediatamente tagliata. In quel momento ho scoperto di essere affascinata, se non ossessionata dal lavoro dei censori cinematografici. Nel loro ruolo, devono essere contemporaneamente oggettivi e soggettivi, ma cosa accade se l'elemento soggettivo prende il sopravvento?».
sceneggiatura
Prano Bailey-Bond
Anthony Fletcher
fotografia
Annika Summerson
montaggio
Mark Towns
musica
Emilie Levienaise-Farrouch
suono
Tim Harrison
scenografia
Paulina Rzeszowska
costumi
Saffron Cullane
interpreti
Niamh Algar (Enid Baines)
Michael Smiley
(Doug Smart)
Nicholas Burns (Sanderson)
Vincent Franklin (Fraser)
Sophia La Porta (Alice Lee)
Adrian Schiller
(Frederick North)
Clare Holman (June)
Andrew Havill (George)
Felicity Montagu (Valerie)
Danny Lee Wynter (Perkins)
Clare Perkins (Anne)
Guillaume Delaunay (Beastman)
Richard Glover (Gerald)
produttore
Helen Jones
produzione
Silver Salt Films
produttori esecutivi
Andy Starke
Ant Timpson
Kim Newman
Naomi Wright
Lauren Dark
Ollie Madden
Daniel Battsek
Mary Burke
Kimberley Warner
Prano Bailey-Bond è una regista e sceneggiatrice gallese. Recentemente, «Variety» l'ha inserita nella lista dei "Director to Watch" 2021. E, precedentemente, nel 2018 «Screen International» l'ha definita "Star of Tomorrow". Con i suoi cortometraggi, proiettati in centinaia di festival internazionali, si è aggiudicata numerosi premi. Nel 2016, Shortcut, è stato trasmesso su Channel 4 e proiettato in festival internazionali tra cui il Sitges. Mentre, l'anno prima, Nasty è stato presentato in anteprima al BFI London Film Festival e successivamente selezionato in un centinaio di manifestazioni, aggiudicandosi premi come quello per il Miglior corto al Fantaspoa e al Women in Horror Film Festival. Censor è la sua opera prima.
2021 Censor
2016 Shortcut (cm)


2015 Nasty (cm)
2013 The Trip (cm)
2012 Man vs Sand (cm)