by Ivano De Matteo
Italy, France, 2019, 88′, color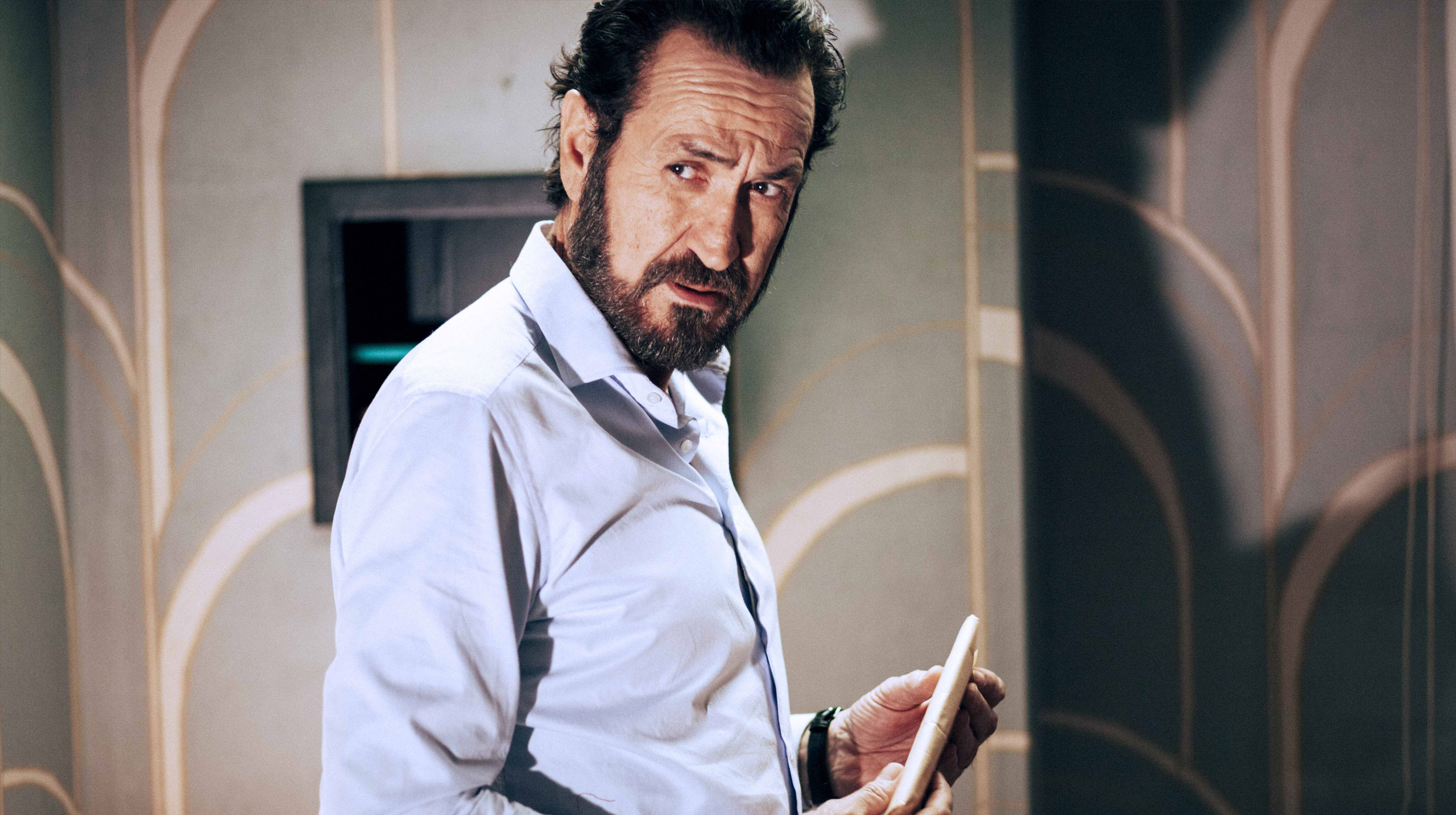 Twenty-four hours to tell the story of a 'marvellous middle-class family' in a small and prosperous town of Northern Italy. During the day, these impeccable women and their husbands show off their virtues at the bar, the hairdresser, at a parish party, in a kind of obsequious ballet of good intentions. But as night approaches, the comedy takes on much darker hues and the veiled face of this small-town suddenly appears full of pettiness and violence. The seven protagonists of this story, who represent the seven deadly sins, make their appearance with the utmost innocence. None seems particularly blameworthy but in the end, after nightfall, they will all together be guilty of a heinous crime.
"Personal defense was a subject I had wanted to handle for some time, without accusing anyone or passing judgment. I just wanted to simply show how the fear of losing everything can make us do things that are unthinkable, and we never thought we were capable of. A film with controversial characters, hard to pigeonhole – the ones I've always been most fascinated with. I set a time frame of 24 hours. Exterior/day, in a classic setting of a small town in the north, wealthy, peaceful. At this point the story is bright and sunny, loaded with good intentions, and the protagonists put their best foot forward. It has the mood, the colors and sounds of a comedy of appearances. Then we shift to the night interior, in the closed space of a house in the town; it's like we've fallen down a hole. Now the story turns mean and violent. The characters are gathered together and locked up, with no way out, and then they change completely, as their irrational side comes out: the side that makes them take irrational decisions just to protect themselves and their possessions. And just like in a chamber play, the distance between the actors and the audience seems to dissolve and each person's inner nature is freed." [Ivano De Matteo]
screenplay
Valentina Ferlan
Ivano De Matteo
cinematography
Maurizio Calvesi
editing
Marco Spoletini
music
Francesco Cerasi
production design
Sonia Peng
costumes
Grazia Colombini
sound
Mario Iaquone
cast
Marco Giallini
Giorgio
Michela Cescon
Diletta
Massimiliano Gallo
Detective Panti
Erica Blanc
Miranda
Cristina Flutur
Sonja
Monica Billiani
Beatrice
Ioan Tiberiu Dobrica
Adrian
Bebo Storti
Dr. De Santis
Vinicio Marchioni
Don Carlo
producers
Marco Poccioni
Marco Valsania
production
Rodeo Drive
with Rai Cinema
co-producer
Laura Briand
co-production
Les Films D'Ici
with the support of
MiBACT
Ivano De Matteo began his artistic career in 1990, when he graduated from the theater workshop Il Mulino di Fiora, directed by Perla Peragallo. An actor, director and documentary filmmaker, he co-founded the theater company Il Cantiere with Valentina Ferlan (a writer and screenwriter) in 1993. In 2005 he created the small production company Utopia Film. After his debut short film, Grazietante (1997), he directed the documentary Prigionieri di una fede (Special Mention at the Turin Film Festival). In 2002 he made his feature directorial debut with Ultimo stadio. De Matteo's 2008 film La bella gente won the Grand Prix and the CICAE Award at the Annecy Film Festival. His film Balancing Act premiered at the 2012 Venice Film Festival, in the Horizons section. De Matteo has been invited at Giornate degli Autori with The Dinner in 2014.
2019 Villetta con ospiti (Guests in the Villa)
2016 La vita possibile
2014 I nostri ragazzi (The Dinner)
2012 Gli equilibristi (Balancing Act)
2009 Niente di personale
2009 Amore 09 (doc)
2008 La bella gente
2007 Requiem XIII (doc)
2007 Pillole di bisogni (short)
2006 Sulla zattera (doc)
2006 Fermata Pigneto (doc)
2005 Codice a sbarre (doc)
2002 Ultimo stadio
2001 Barricata San Callisto (doc)
2001 Provocazione (doc)
1999 Prigionieri di una fede (doc)