by Marco D'Amore
Italy, 2020, 116′, color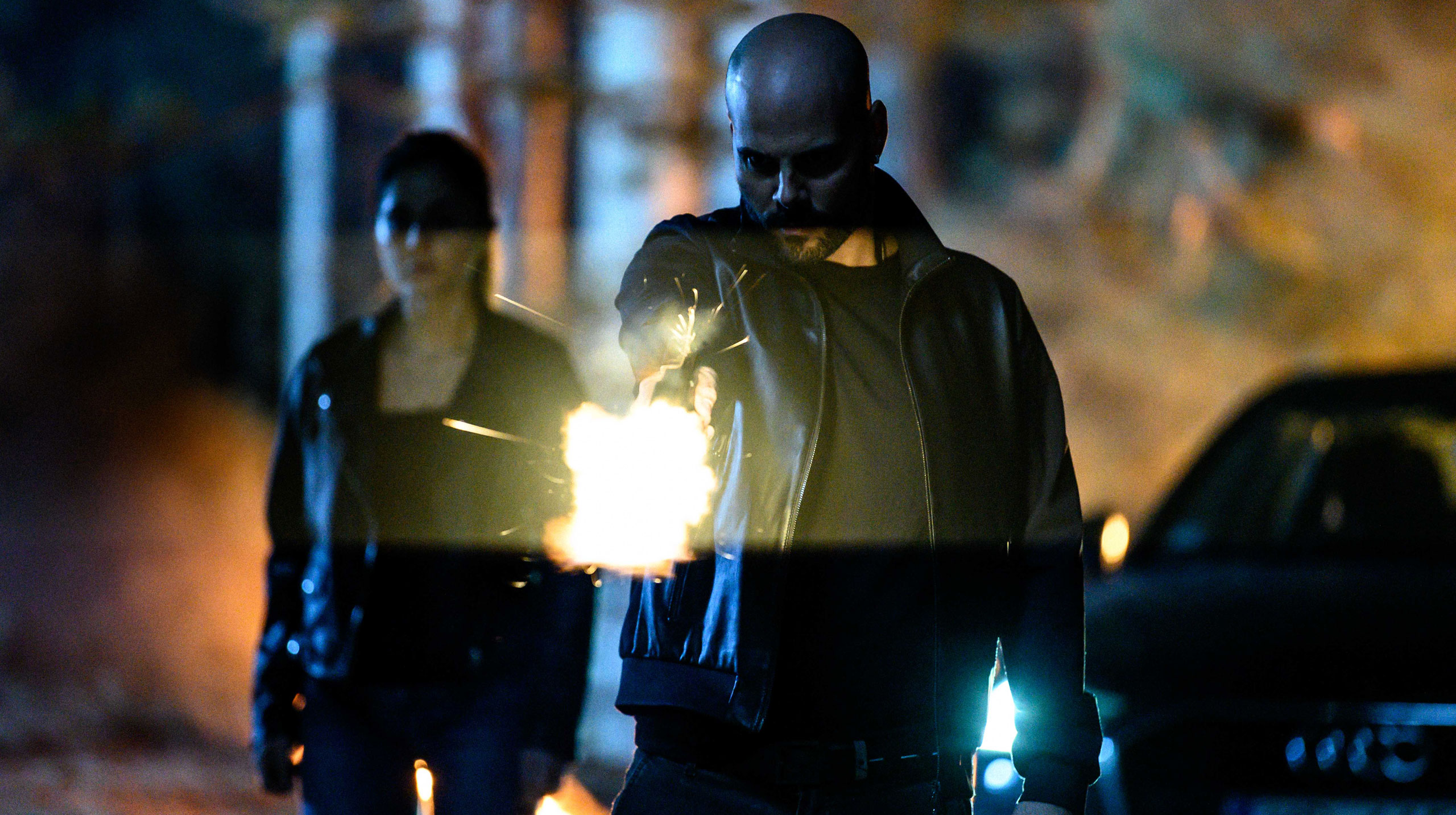 Having been shot in the chest by his only real friend Genny, Ciro sinks down into the dark waters of the Gulf of Naples. As he drifts towards the depths, memories float upwards. Faint sounds find their way through the cold embrace of the water – muffled screams of panic! It's 1980. A devastating earthquake sends buildings crashing down. Yet from underneath the rubble, the cry of a newborn baby emerges. It is none other than Ciro di Marzio. From that day on, he will be known as The Immortal. Years later, Ciro survives even that fateful gunshot. What they say is true: no one and nothing can kill the Immortal. From his past as an orphan to his present-day Baltic exile, from his first petty thefts to all-out gang warfare: Ciro confronts head-on whatever comes his way, in a world in which immortality is just another form of damnation.
"Ciro di Marzio, known as 'L'Immortale', is absolute evil: his ferocity, the gratuitous violence. Yet there's also the sudden tenderness of his caress, his compassion for those in pain, his heroic sacrifices. Ciro is a mountain that can't be climbed or else a bottomless abyss, depending on one's point of view. He is a human being in his totality: conflicted, three-dimensional. I believe he is as powerful a character as the great protagonists of stage classics, like Hamlet or Iago in Shakespeare, or Caligola in Camus. In all the years I've spent with this character, I've never stopped thinking about him. Asking him questions as if he were an oracle of darkness. Seeing him in dreams and nightmares. This obsession of mine has driven me to think up infinite possible plots to broaden the canvas and probe the origins of this story." [Marco D'Amore]
screenplay
Leonardo Fasoli
Maddalena Ravagli
Marco D'Amore
Francesco Ghiaccio
Giulia Forgione
cinematography
Guido Michelotti
editing
Patrizio Marone
music
Mokadelic
sound
Gianluca Costamagna
production design
Carmine Guarino
costumes
Veronica Fragola
cast
Marco D'Amore
Ciro di Marzio
Giuseppe Aiello
Ciro as a child
Salvatore D'Onofrio
Bruno
Giovanni Vastarella
Bruno as a child
Marianna Robustelli
Vera
Martina Attanasio
Stella
Gennaro Di Colandrea
Virgilio
Nello Mascia
Don Aniello
Aleksei Guskov
Yuri Dobeshenko
Nunzio Coppola
Nunzio
Salvio Simeoli
O'Mierlo
producers
Riccardo Tozzi
Giovanni Stabilini
Marco Chimenz
Gina Gardini
production
Cattleya
with Vision Distribution
in collaboration with
Sky
Timvision
Beta Film
Marco D'Amore was born in Caserta in 1981.  In 2004, he graduated from the Paolo Grassi Drama School in Milan and got his start in theater, working with Elena Bucci and Marco Sgrosso's troupe and appearing in La trilogia della villeggiatura with Toni Servillo. In 2005, he co-founded the stage and film production company La Piccola Società with Francesco Ghiaccio, then went on to direct and appear in four plays (Solita Formula, Il figlio di Amleto, L'albero, and L'acquario) as well as two short films written and co-directed with Francesco Ghiaccio. In 2010, he co-starred with Toni Servillo in the film A Quiet Life by Claudio Cupellini. D'Amore's real breakout role on the big screen, as Ciro di Marzio in the TV series Gomorrah, came in 2014. The same year, he produced the film Un posto sicuro and had roles in Perez and Alaska. In 2016 he directed and starred in the play American Buffalo by David Mamet. In 2017, he starred in the films Ugly Nasty People and Drive Me Home. In 2018, he and Francesco Ghiaccio co-wrote Ghiaccio's second film, the comedy The Sweeties. In 2019, D'Amore made his directorial debut on the small screen, directing the fifth and sixth episodes of the fourth season of Gomorrah, and his feature directorial debut with the film The Immortal, reprising his role as Ciro di Marzio.