by Fratelli D'Innocenzo
Italy, Switzerland, 2020, 98′, color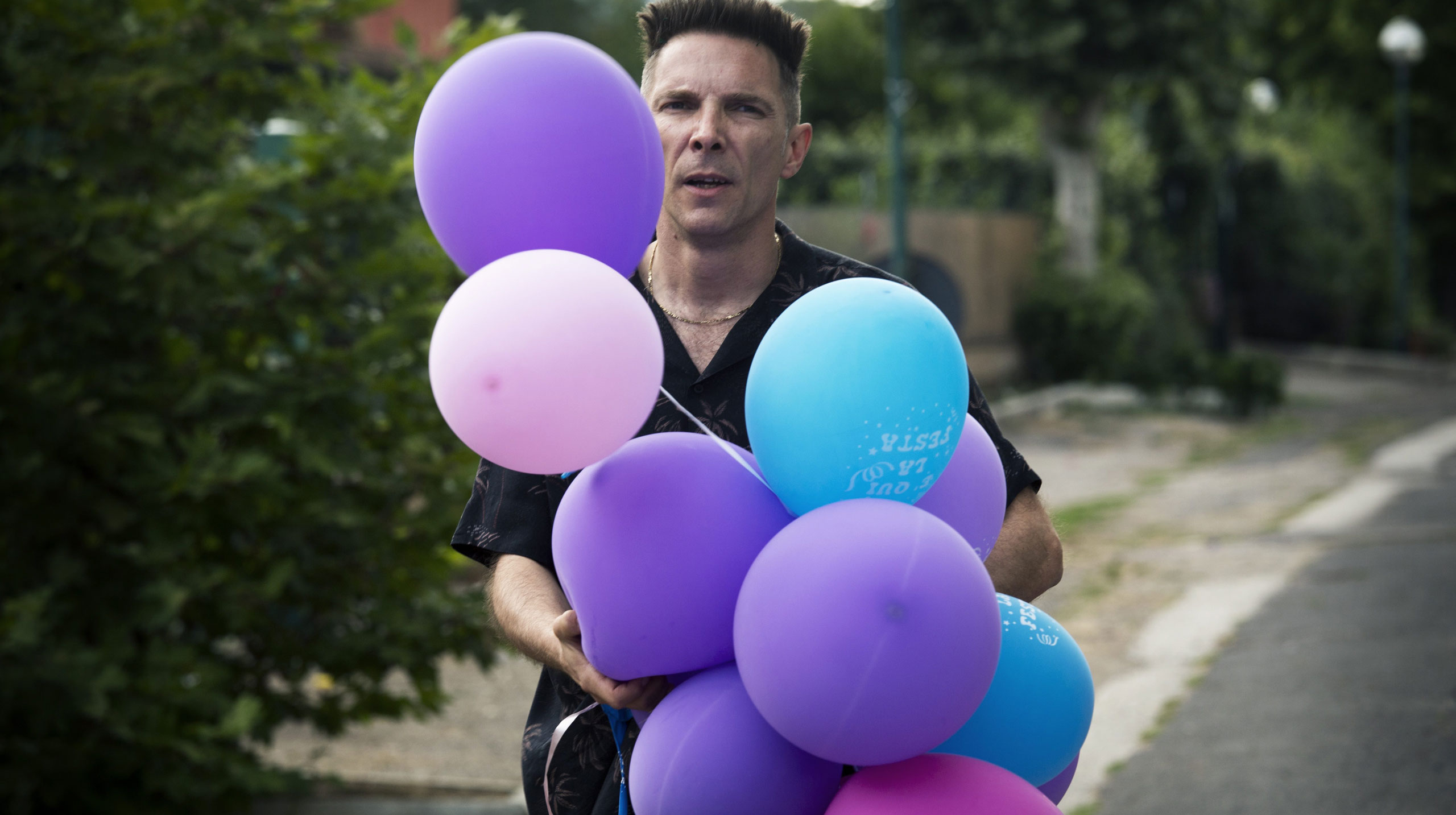 The sweltering summer heat beats down on a sterile residential estate in the suburbs of Rome. Many a family lives here that no longer belongs anywhere. There is a mysterious sense of unease that can explode at any moment. Parents are constantly frustrated because they are not from a better suburb, and the kind of middle-class life they had hoped for is beyond their reach. But their children are the real protagonists of the shock wave that propels the entire estate towards collapse.
"We think the script really does convey a palpable sense of suffering. And it doesn't just show suffering: it embodies it. In that powerful and ancestral form, the fairy tale: that is, the metaphor par excellence. It's a black fairy tale about the worst sides of a capitalism that isn't part of our culture or tradition, yet, as (provincial) citizens of the world, we somehow feel we deserve. It's a complex story paired with a mise-en-scène that is startling, mocking, and iconic, far from the realism of Boys Cry, and it transfigures the contemporary in favor of a timeless audiovisual style. This story would be at home in the pages of Updike, Vonnegut, Yates, Ibsen, and obviously the brothers Grimm, the film's muse starting from its title, Bad Tales. Sensations, colors, and aromas abound, while everything is burning in the distance. And like every fairy tale worthy of the name, there's a narrator who tells the story. But he's a trickster: he likes to throw everyone off, load the most ordinary gesture with ambiguity while he normalizes the inhuman." [Fratelli D'Innocenzo]
screenplay
Fratelli D'Innocenzo
cinematography
Paolo Carnera
editing
Esmeralda Calabria
sound
Marc Thill
screenplay
Emita Frigato
Paola Peraro
Paolo Bonfini
costumes
Massimo Cantini Parrini
cast
Elio Germano
Bruno Placido
Barbara Chichiarelli
Dalila Placido
Lino Musella
Professor Bernardini
Gabriel Montesi
Amelio Guerrini
Max Malatesta
Pietro Rosa
Ileana D'Ambra
Vilma Tommasi
Tommaso di Cola
Dennis Placido
Giulietta Rebeggiani
Alessia Placido
Justin Korovkin
Geremia Guerrini
Giulia Melilio
Viola Rosa
Laura Borgioli
Ada Tartaglia
producers
Agostino and Giuseppe Saccà
production
Pepito Produzioni
with Rai Cinema
co-productions
Amka Film
QMI
Vision Distribution
The directing and writing duo Fabio and Damiano D'Innocenzo were born in Rome, Italy in 1988. They spent their childhood on the outskirts of the city, painting, writing poetry and taking photographs. Without any formal filmmaking training, they have produced videos and films for television and the cinema as well as a theatre play. Their debut feature film, La terra dell'abbastanza, screened in the 2018 Panorama and won numerous awards including the Silver Ribbon in three categories. In 2019, they published a poetry collection, Mia madre è un'arma.
2020 Favolacce (Bad Tales)
2018 La terra dell'abbastanza (Boys Cry)