by Isabella Sandri
Italy, Germany, 109′, 2019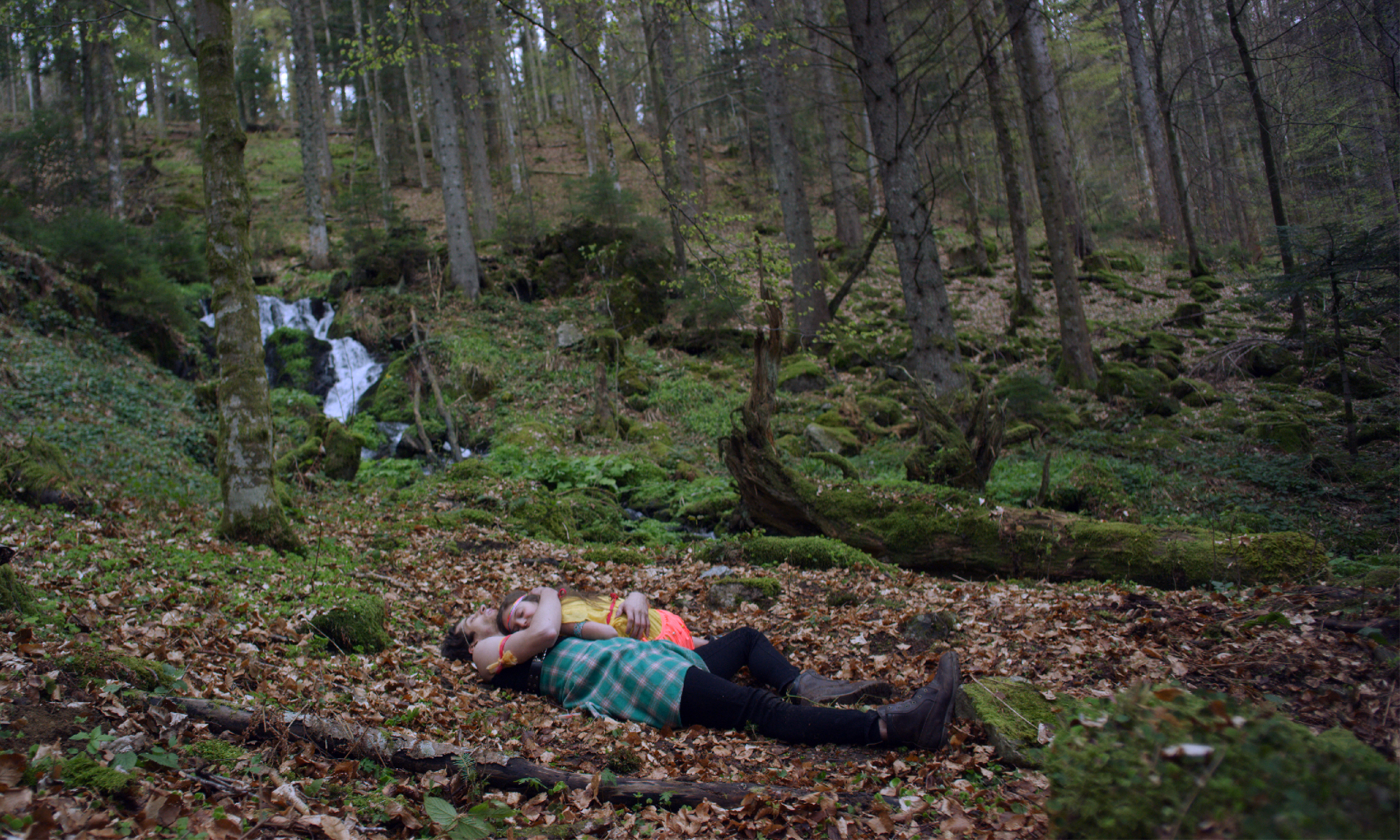 A young man and a little girl are living in a camper parked in the Black Forest. In Rome,  Milia Demetz, a Postal Police agent, is investigating a pedophile ring. Cataloguing photos and videos she finds online, she feels she's always too late, powerless and out of sync with the crimes she identifies. Analyzing one file, she learns the identity of a little girl missing for years in northern Italy. There are no borders, though, when pictures travel, and it's hard to say where they come from. The figures in them float between different countries, different languages. Milia will work it out thanks to an obscure language she happens to know well.
"It took me years to prepare the terrain that brought this project, this story to life. Not just the years involved in making this film alone, but everything that fed into creating the layers of the story, in a process not unlike sedimentation, over time. Over the past fifteen years, my films (several of which co-directed with Gaudino) have told the stories of children and teenagers, from Palestinian refugees in Lebanon, the orphans of "intelligent bombs" in Afghanistan, and the children of the workers in the maquilas (the Mexican factories) to the little girls who survived the massacres in Ruanda and the young indios wiped out by the arrival of the white man in Patagonia and Tierra del Fuego. And I wondered: what is one of the cruelest acts that is still being carried out now, in our own age – one of the greatest evils? Maybe it's depriving a human being of his or her future and power to believe in oneself. Destroying that power and worse still, perhaps, a person's 'tender' side; annihilating one's inner tenderness: a child. Or, closer to home, that of a little girl here in our 'first' world."
screenplay
Isabella Sandri
Giuseppe M. Gaudino
cinematography
Duccio Cimatti
Isabella Sandri
editing
Rosella Mocci

music
Epsilon Indi
sound
Tom Weber
costumes
Alessandra Torella Di Romagnano
cast
Cosmina Stratan
(Milia Demetz)
Moisè Curia
(Richi "Pamper")
Anna Malfatti
(Magdalena Senoner)
Valeria Golino
(Paola Cristiani)
Martina Schölzhorn
(Franziska Senoner)
Benno Steinegger
(Gustav Senoner)
Salvatore Cantalupo
(Leo Cavalli)
Heio Von Stetten
(Valentin)
producers
Giuseppe M. Gaudino
Arek Gielnik
production
Gaundri
with Rai Cinema
co-production
Indi Film
with the support of
Mic
Isabella Sandri (Rovigo, 1957), received a dramatic arts degree in Bologna and a directing degree at Rome's Centro Sperimentale di Cinematografia. Her debut film was Il mondo alla rovescia (Locarno, Rotterdam, and Torino film festivals). In 1997, she shot Gli spiriti delle mille colline (Venice and San Francisco Film Festival) in Ruanda. She co-directed La casa dei limoni, about the Palestinian refugee camps in Lebanon, with Giuseppe Gaudino. Her film Animali che attraversano la strada (Venice) features a young girl in the outskirts of Rome, while I quaderni di Luisa looks at domestic abuse (the 58th Biennale), and La zattera di sabbia is about the last Tuareg tribes (Torino, Special Jury Prize). With Gaudino, she co-directed Maquilas, about the workers in the Mexican factories and their families (Torino, Special Jury Prize and Cipputi Award). In Afghanistan she filmed Storie d'armi e di piccoli eroi, and on A. M. De Agostini, in Tierra del Fuego, she made Per questi stretti morire (Venice). She co-wrote and co-produced Gaudino's films Giro di lune tra terra e mare and Per amor vostro.
2019 Un confine incerto
2010 Per questi stretti morire
(doc, with Giuseppe Gaudino)
2008 Storie d'armi e piccoli eroi
(doc, with Giuseppe Gaudino)
2004 Maquilas (doc, with Giuseppe Gaudino)
2000 Animali che attraversano la strada
1997 Gli spiriti delle mille colline (doc)
1995 Il mondo alla rovescia
1990 Calcinacci (doc, with Giuseppe Gaudino)
1987 La vestaglia rosa (short)