by Teemu Nikki
Finland, 2020, 93′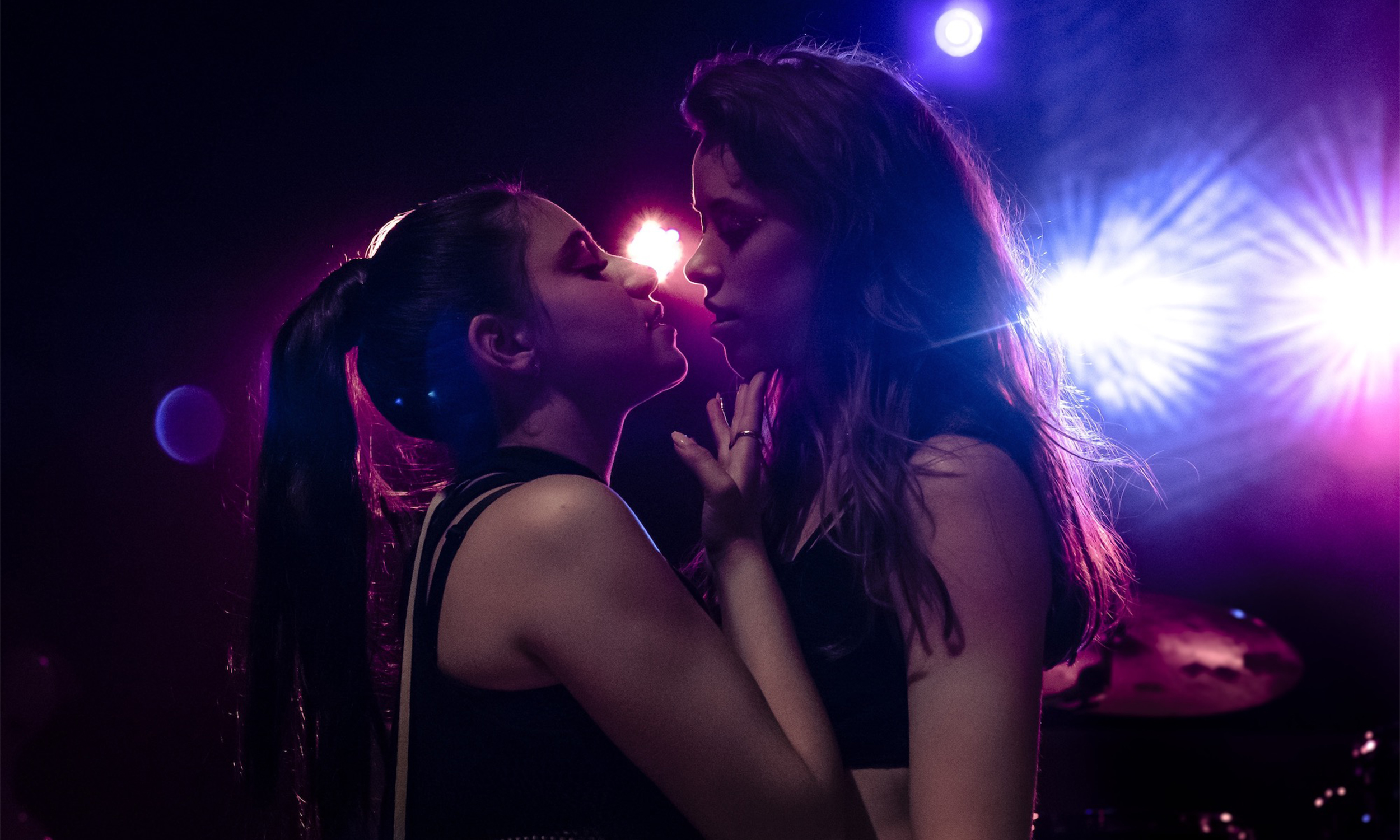 Mervi travels to her hometown in Finland, with her German-Iranian girlfriend Kata, to confront her parents and come out of the closet. There, she finds out that she's not the only one hiding secrets. The two girls will find themselves in the middle of social mayhem in a community of gang bangers, bisexual pastors, activists, racists, refugees, alcoholics and drug abusers. Finally, a belligerent neo-Nazi group break in.
"I wouldn't say I like to speak with people who think or believe differently than me. It's so much easier to be with my kind of people. To talk with people who agree with me on everything. So I don't need to question my thoughts. Also, I hate when I realize I'm prejudiced against different people. These are the reasons why I made this film. I want to change. I want to be more open-minded and let different kinds of people in my backyard. Nimby starts as "a girl meets a girl" – love story. It grows into a metaphor of today's world of prejudice and racism. It is easier to live by your beliefs than to change your thoughts. Many people fortify themselves in their own castles, with the same kind of people. These castles act as the basis for racism, even wars. The message of the film Nimby is that deep inside, we all are the same. But when we stop communicating, we become different. People need to be able to talk and listen to each other, despite how differently they think."
screenplay
Teemu Nikki
Jani Pösö
cinematography
Sari Aaltonen
editing
Matti Näränen

music
Janne Huttunen
sound
Tuomas Seppänen
production design
Santtu Toivola
costumes
Ritta Röpelinen
cast
Susanna Pukkila (Mervi)
Almila Bagriacik (Kata)
Elias Westerberg (Mika)
Matti Onnismaa (Artsi)
Mari Rantasila (Kaisa)
Antti Reini (Topi)
Ona Kamu (Minttu)
Jouko Puolanto (Osmo)
Leila Abdullah (Farrah)
Stephan Schad (Hermann)
producers
Teemu Nikki
Jani Pösö
production
It's Alive Films
co-producers
Amir Hamz
Christian Springer
Jörgen Andersson
Kjell Åhlund
co-productions
Bon Voyage Films
Doppelganger
A producer, screenwriter and self-taught director, Teemu Nikki has made numerous short films, hundreds of commercials and music videos, and several episodes of TV series. In 2012, he directed his first feature film, Simo Times Three, followed by Lovemilla three years later. In 2017, his film Euthanizer premiered in competition at Noir in Festival. His films have been selected for the leading international film festivals, such as Toronto, Sundance, and Venice. Just this year, Nikki was invited back to Venice when his film The Blind Man Who Did Not Want to See Titanic screened in the Horizons Extra section, winning the Armani Beauty Audience Award.
2021 Sokea mies joka ei halunnut nähdä Titanicia
(The Blind Man Who Did Not Want to See Titanic)
2020 Nimby
2019 All Inclusive (short)
2018 Siivooja (short)
2018 Pilkkihiihto (short)
2017 Armomurhaaja (Euthanizer)
2016 Hääkeikka (short)

2016 Fantasia (short)
2016 Halko (short)
2015 Lovemilla
2014 Tissit (short)
2013 Verhon takaa (short)
2012 Komero (short)
2012 3Simoa (Simo Times Three)
2011 Hyvä päivä (short)
2011 Kalajuttu (short)
2010 Äiti ei enää keilaa (short)
2010 Play God (doc)
2008 Perintö (short)
2008 Kaveri (short)
2006 Finns Drink the Most Coffee in the World (short)
2005 Menestyjä (short)
1996 Kissanpäivät (short)
1995 Möykky (short)