by Marc Fitoussi
France, Belgium, 2020, 110′, color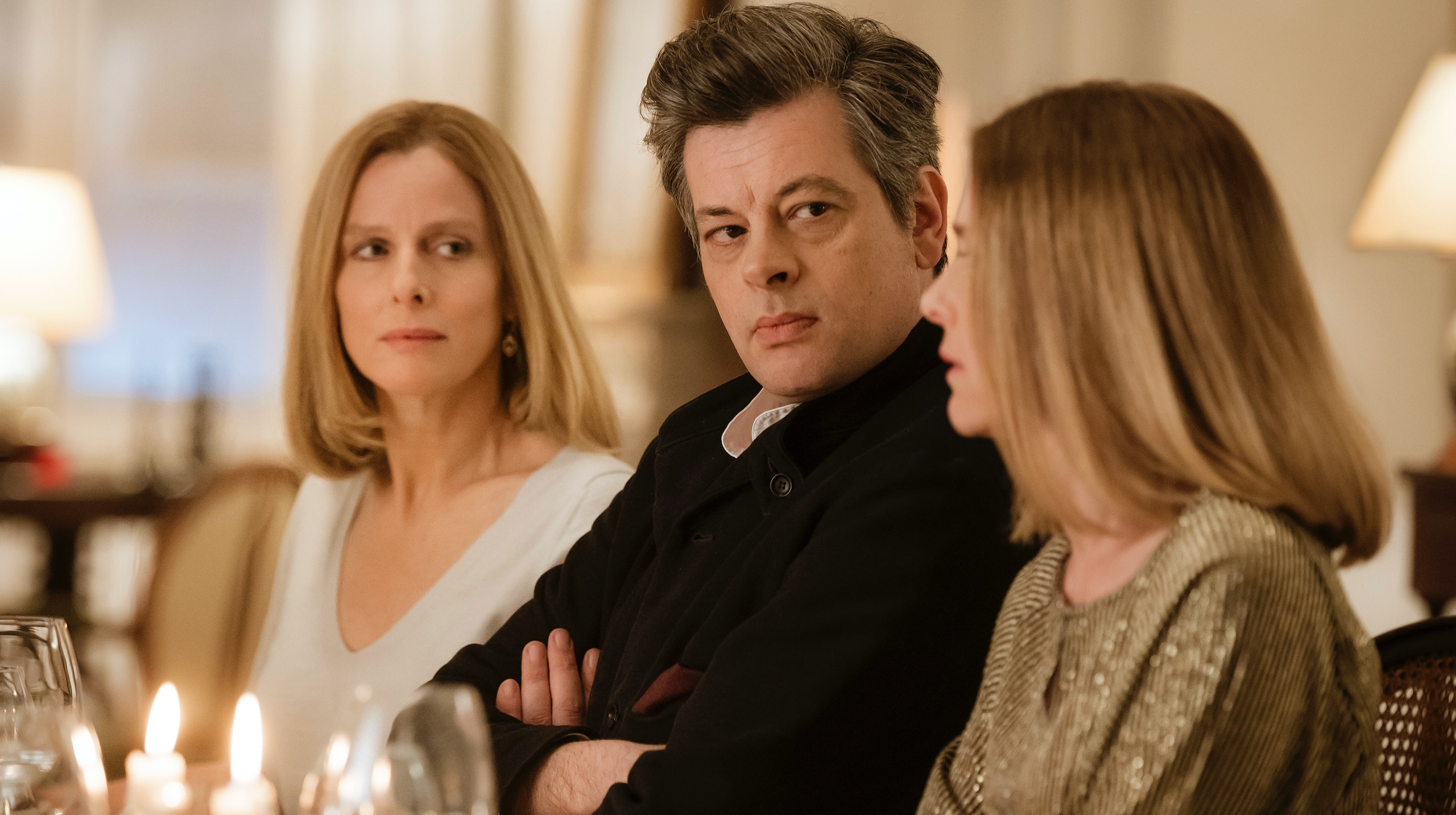 Married to Henri, a famous conductor, and mother of a six-year-old boy, Hélène, director of the French library in Vienna, lives in the city and frequents the small circle of French expats working in the Austrian capital. Elegant dinner parties, a domestic staff, the best schools, beauty treatments, and gossip sessions with her friends are all par for the course. But Hélène thinks her husband is cheating on her, and her suspicions get more and more out of hand. Deeply hurt and determined to get revenge, she still wants to keep up appearances and save her marriage; yet her double-dealing will backfire on her.
"Obviously, Freud has a lot to do with this story. There's something rotten in Vienna, and whatever it is fits the title of the film like a glove. It's a city that is apparently bourgeois to the hilt, yet hides its squalor, and often in hateful ways. Behind the façade lie perversion and cruelty, just like in the films by Chabrol or Haneke. Vienna proved to be a fitting backdrop for this sizeable French bourgeoisie that lives, nowadays, more abroad than at home." [Marc Fitoussi]
screenplay
Marc Fitoussi
from the novel Betrayal
by Karin Alvtegen
cinematography
Antoine Roch
editing
Catherine Schwartz
music
Bertrand Burgalat

sound
Olivier Le Vacon

production design
Bernard Coyette
cast
Karin Viard
Hélène
Benjamin Biolay
Henri
Lucas Englander
Jonas
Laetitia Dosch
Tina
Pascale Arbillot
Clémence
producer
Christine Gozlan
productions
Thelma Films
SND Films
Scope Pictures
Marc Fitoussi got into film in the late 1990s. After making his short Sachez chasser in 2002, he turned out a middle-length film, Bonbon au poivre, that landed a César nomination in 2005. He directed his first feature, La vie d'artiste, in 2007, following it up with, among others, Copacabana, which premiered at Cannes' International Critics' Week (2010), Pauline détective (2012), La ritournelle (2014), and Maman a tort (2016). Fitoussi has also made forays into television, directing Isabelle Huppert, Charlotte Gainsbourg, Monica Bellucci, and Sigourney Weaver in four different episodes of the series Call My Agent!
2020 Les Apparences
2020 Selfie (segment: Le troll)
2016 Maman a tort
2014 La ritournelle
2012 Pauline détective
2010 Copacabana
2007 La vie d'artiste
2006 L'éducation anglaise (short)
2005 Bonbon au poivre (short)
2004 Illustre inconnue (short)
2002 Sachez chasser (short)
1999 Ma vie active (short)