by Jeanette Nordahl
Denmark, 2019, 88′, color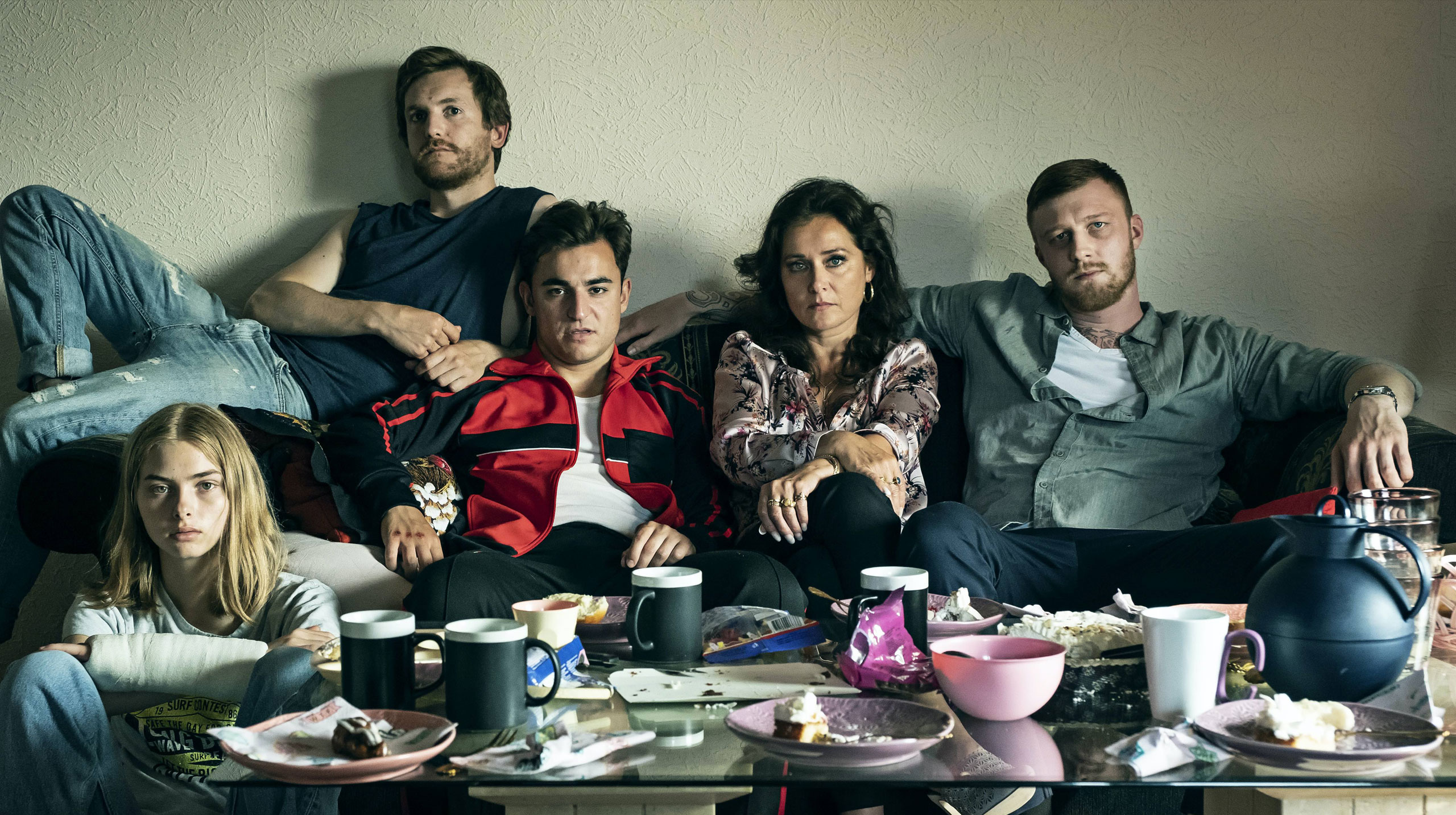 Following the tragic death of her mother, seventeen-year-old Ida falls into the care of her estranged aunt Bodil and Bodil's three grown sons. Ida initially finds comfort in their home, which is filled with physical tenderness and a strong sense of unity. But the darker reality of her family's criminal way of life and toxic dynamics slowly pushes her to accept violence, addiction and intimidation as normal. It isn't until the situation spirals out of control that Ida realizes that love and violence have become impossible to separate. Doubting if she really belongs with this loyal, but dangerous matriarch and a brotherhood on the edge, Ida faces the same question that her mother once faced before her; just how far are you willing to go for your family?
"Wildland is about the need to belong – it's a female-driven mafia film about a young girl's entrance into a new family, her encounter with their love, and, inevitably, her ultimate sacrifice for their survival. The story is wrapped in a circular narrative that mirror social heritage; a legacy that can feel impossible to break, no matter how hard you try. From the very beginning I was interested in portraying violence. What is it and how may it manifest itself? In our story, love and violence coexist; it is present around the breakfast table, it is present in every smile, conversation or caress. Therefore, it is not violence in itself that creates a disturbing feeling, but the fact that it goes hand-in-hand with affection. This is the destructive power of family love." [Jeanette Nordhal]
screenplay
Ingeborg Topsøe
cinematography
David Gallego
editing
Michael Aaglund
music
Puce Mary aka Frederikke Hoffmeier
sound
Jakob Garfield
production design
Helle Lygum Justesen
costumes
Emilie Bøge Dresler
cast
Sandra Guldberg Kampp
Ida
Sidse Babett Knudsen
Bodil
Joachim Fjelstrup
Jonas
Elliott Crosset Hove
David
Besir Zeciri
Mads
Carla Philip Røder
Anna
Sofie Torp
Marie
Helene Ilse Lyhr Enzenberg
Mia
producers
Eva Jakobsen
Katrin Pors
Mikkel Jersin
production
Snowglobe
Jeanette Nordahl graduated from the independent film school, Super16, in 2012 and her thesis film Waiting for Phil was nominated for a Danish Academy Award for Best Short film in 2013. While studying she worked as a second unit director and assistant director on acclaimed Danish films such as The Keeper of Lost Causes (2013), The Absent One (2014) and the multiple award winning TV series Borgen (2010). Her debut short film Nylon premiered as a Nordic Short Film Favourite, at Göteborg International Film Festival in 2016. Wildland is Jeanette's feature debut.
2020 Kød & Blod (Wildland)
2016 Nylon (short)