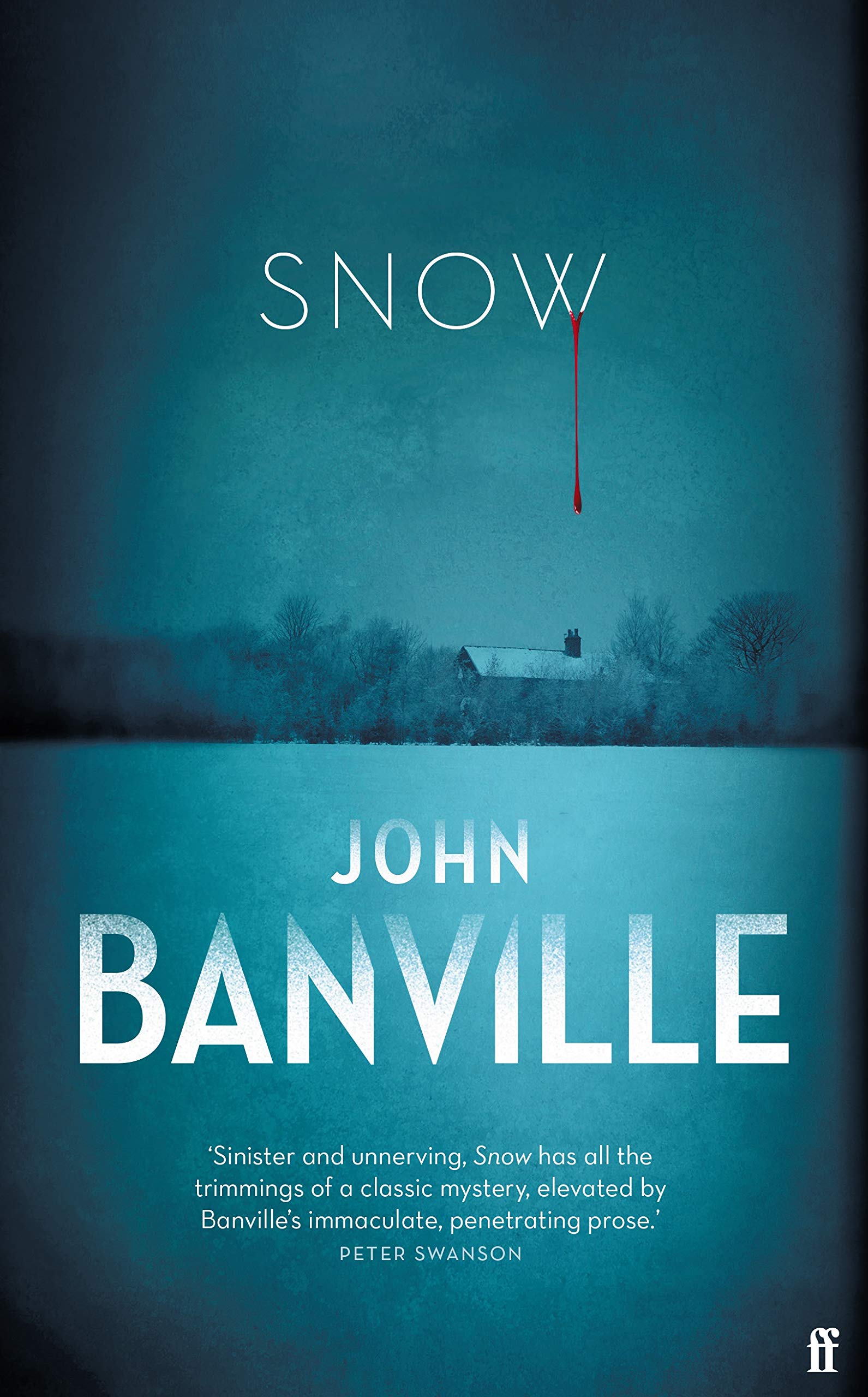 Raymond Chandler Award
Snow
by John Banville
Following the discovery of the corpse of a highly respected parish priest at Ballyglass House – the Co. Wexford family seat of the aristocratic, secretive Osborne family – Detective Inspector St John Strafford is called in from Dublin to investigate. Strafford faces obstruction from all angles, but carries on determinedly in his pursuit of the murderer. However, as the snow continues to fall over this ever-expanding mystery, the people of Ballyglass are equally determined to keep their secrets.
Born in Wexford in 1945, John Banville started out as a reporter in 1969, first at The Irish Press and then, in 1986, at The Irish Times. He made his first foray into fiction with the short story collection Long Lankin in 1970; and although he never left journalism altogether, Banville has written many novels since then, all very popular, Dr. Copernicus (1976) among them. His novel The Book of Evidence (1989) earned him the Guinness Peat Aviation Award and the Flaiano Prize in 1991; while The Sea (2005) won the Man Booker Prize. Banville has also written several novels featuring pathologist Dr. Quirke under the pen name Benjamin Black. The only one of these published in Italy under this nom de plume is La bionda dagli occhi neri [The Black-Eyed Blonde], whose protagonist is Chandler's Marlowe, while the others have been published under his real name and include Christine Falls (2007), followed by The Silver Swan (2007), The Lemur (2008), Elegy for April (2010) and A Death in Summer (2011). Among his most recent novels, mention should be made of The Blue Guitar (2015); The Thief, The Friend, His Wife, and Her Lover (2016); and Mrs. Osmond (2018).
In addition, Banville has written the scripts for the films The Last September (1999, by Debora Warner), Albert Nobbs (2011, by Rodrigo Garcia), The Sea (2013, by Stephen Brown), based on his novel of the same name, as well as two TV mini-series: Quirke (2014, starring Gabriel Byrne), based on his Benjamin Black novels, and Riviera (2017, created by Neil Jordan), of which Banville wrote two episodes.
The characters in Banville's stories are always complex, confused figures trying to find themselves, which makes them profoundly human. He describes them wielding a clear, disenchanted prose that has been enriched over the years with a Nabokovian sarcasm and a certain black humor. Wedding inspiration and relentless precision, brilliant linguistic inventiveness and a tortured moral clarity, John Banville's multi-faceted novels take on the great issues of our age – science, the nightmare of war, the epic clash of civilizations – interwoven with the eternal fascination of human passions. Referring to how detectives operate, in his latest novel Banville compares it to putting a puzzle together with pieces that never stop moving and tend to form separate patterns and pictures on their own: "It's actually more like watching a play in which the plot keeps changing."