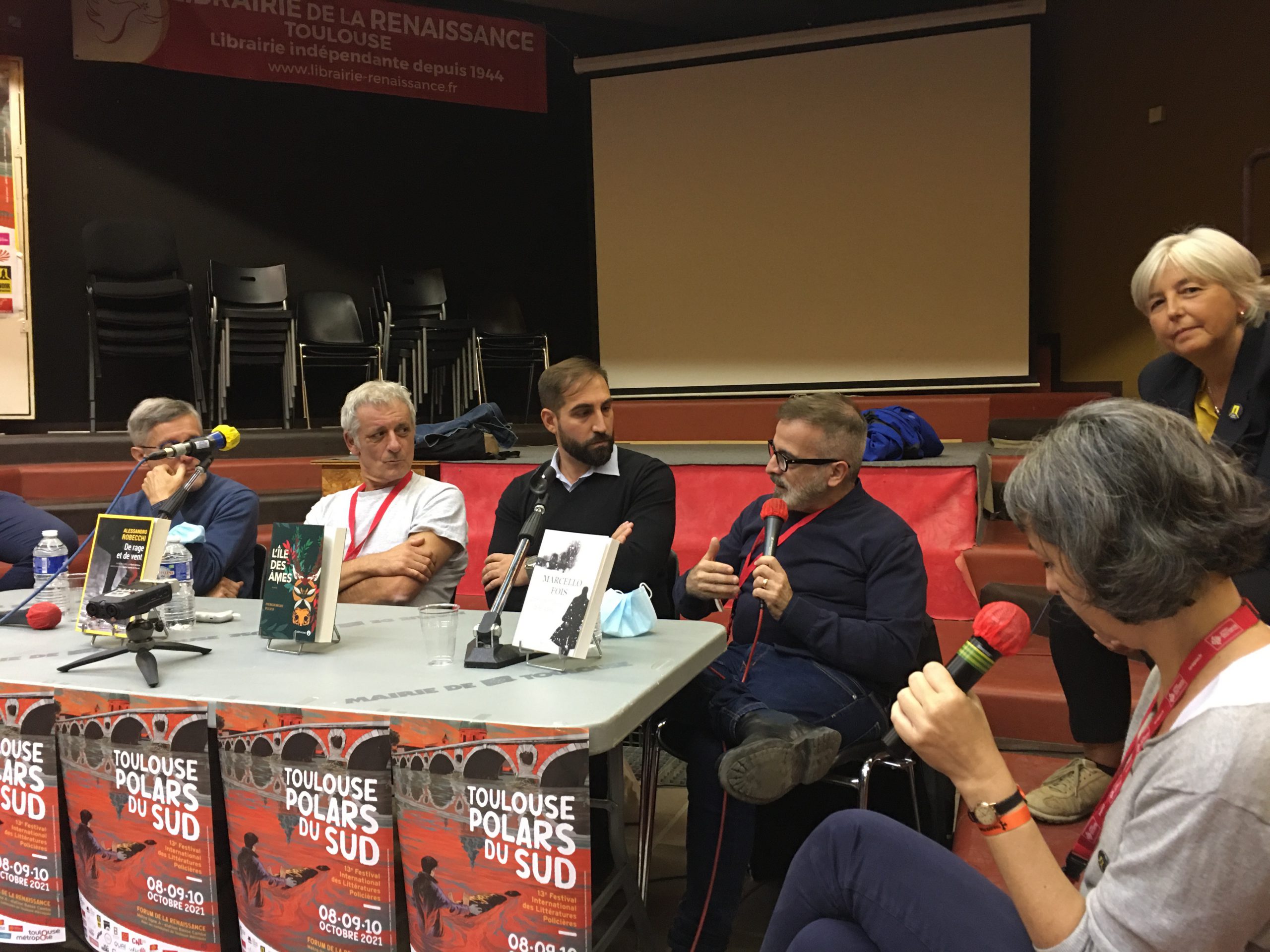 In its ongoing twinning with the festival in Toulouse, Noir in Festival will be welcoming the writer Hervé Le Corre.
On Sunday, October 10th, Noir in Festival took part in the debate titled "In search of the identity of the Italian noir novel", held in Toulouse and arranged by the 13th Polars du Sud, the festival directed by Jean-Paul Vormus that showcases crime novels. This 2021 edition had quite an Italian accent. Guest authors at the debate, moderated by Jean-Marc Laherrère, included Italy's own Marcello Fois, Piergiorgio Pulixi, Alessandro Robecchi (winner of the 2021 Violeta Negra Occitanie Award), and Valerio Varesi, all of them well known to French readers, since their works have been translated for some time now and enjoy good sales. As the presentation for the festival puts it, "As we know, a unified Italy is fairly recent, yet there's no sign of that in its thrillers, divided by region. Still, whether the setting is Sardinia, Parma, or Milan, the problems are the same."
Noir in Festival was represented in the debate by its co-director Marina Fabbri. The event had the support of the Italian Institute of Culture of Marseille, directed by Paolo Ciccolella, and was held under the aegis of Noir in Festival, which, in exchange, for its next edition in Milan on December 10-15th, has invited French author Hervé Le Corre, who will present his novel In the Shadow of the Fire (L'ombra del fuoco in the Italian version, published in early 2021 by Edizioni E/O).