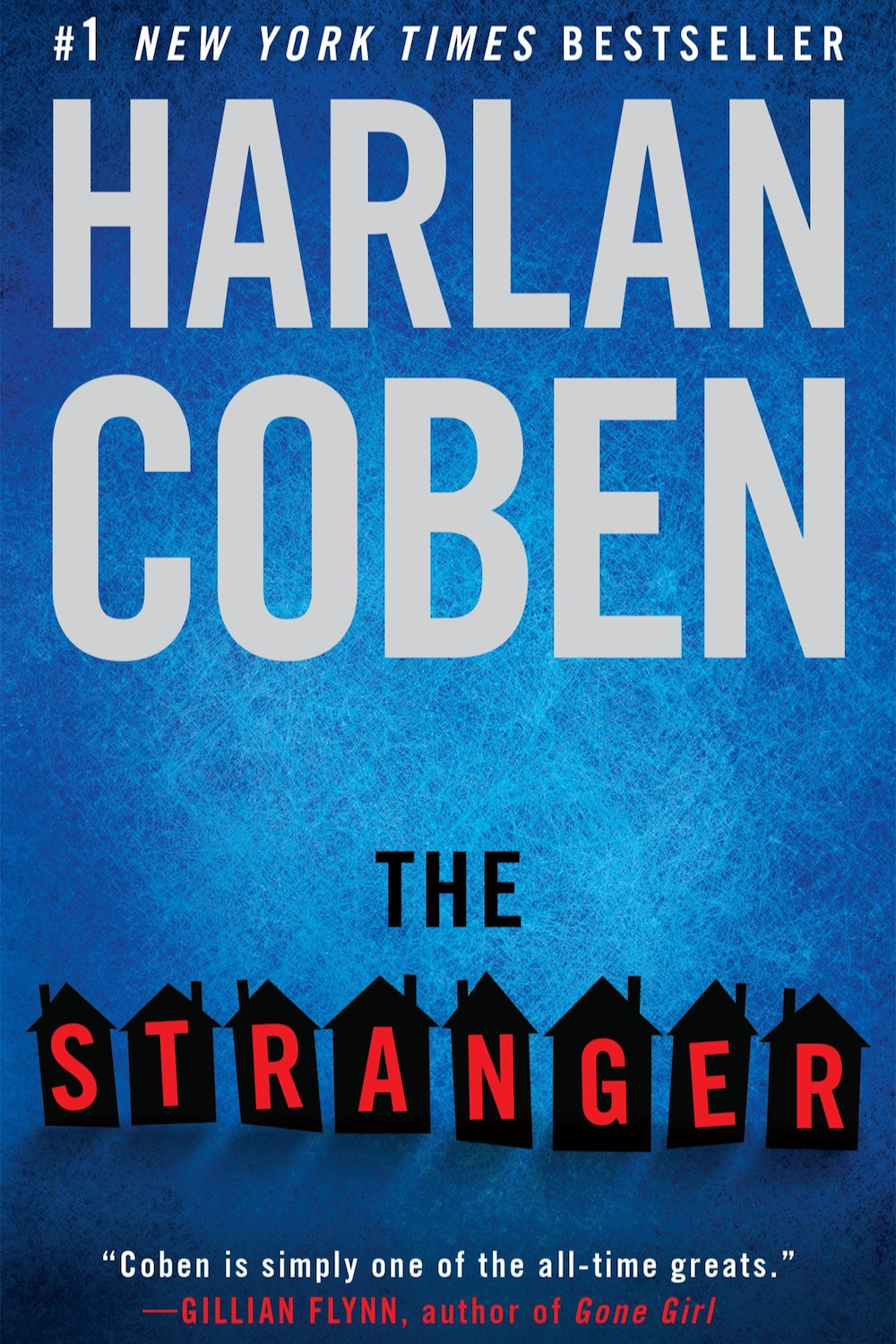 HARLAN COBEN
RAYMOND CHANDLER AWARD 2022
The Stranger appears out of nowhere, perhaps in a bar, or a parking lot, or at the grocery store. His identity is unknown. His motives are unclear. His information is undeniable. Then he whispers a few words in your ear and disappears, leaving you picking up the pieces of your shattered world. Adam Price has all the trappings of the American Dream: a comfortable marriage to a beautiful woman, two wonderful sons, a big house, and a good job, a seemingly perfect life. Until he runs into the Stranger, who reveals a devastating secret about his wife Corinne, and his life caves in like a house of cards. Corinne begs him to meet her so she can explain, but when he agrees, she disappears. Adam realizes that something is up. How did the stranger know those things about his wife? Is he involved in her disappearance? Soon Adam finds himself tangled in something far darker than even Corinne's deception, because the Stranger hasn't just whispered in his ear. He's told others unspeakable secrets: acquaintances, friends, and neighbors. He holds their lives in his hands, and threatens to end them.
Harlan Coben has a degree in political science and a past as a basketball player. Over the course of his career, he has received the prestigious Anthony Award, for Deal Breaker (1995), and the Edgar Award and Shamus Award for Fade Away (1996). His over thirty novels, translated into forty-five languages, have become bestsellers in the U.S., the U.K., and France, and have sold over seventy-five million copies the world over. His bibliography includes seventeen stand-alone novels, soon to be joined by I Will Find You next year. Eleven of his novels written between 1995 and 2016 make up the series built around the sports agent Myron Bolitar. He has also turned out two spin offs: the Mickey Bolitar Trilogy and Windsor Horne Lockwood III, consisting of just one novel at present: Win (2021). His new Wilde series consists of two: The Boy from the Woods (2020) andThe Match (2022). In   addition, in 2016 Coben published the graphic novel The Magical Fantastical Fridge, illustrated by Leah Tinari.
In 2003, the New York Times asked Coben to write a story, an unusual editorial move that had not been seen in many years. So it was that, on June 15th, 2003, his story "The Key to My Father" appeared in the pages of the Times. In 2021, Longanesi published a Coben novel to critical and popular acclaim: Fuga (Run Away, 2019), thus launching the author in its catalogue. This year, Longanesi has brought out Coben's 2015 The Stranger, on which the Netflix series of the same name is based. Previous novels by Coben, published by Mondadori, include: Non dirlo a nessuno (Tell No One, 2001), Svaniti nel nulla (Gone for Good, 2002), Suburbia Killer (The Innocent, 2005), Estate di morte (The Woods, 2007), and Senza lasciare traccia (Long Lost, 2009).
Coben's novels are sought after by film and television, their adaptations making successful debuts on both screens, large and small. Tell No One was adapted in France in 2006 by Guillaume Canet, as Ne le dis à personne. The film starring Francois Cluzet and Kristin Scott Thomas won the Prix Lumière and four Césars. As creator and executive producer, Coben has seen many of his films turned into films and series thanks to a record deal with Netflix for fourteen films or series based on his novels: Safe, The Stranger, Stay Close, Hold Tight, The Innocent, and many others.