by Mani Haghighi
Iran, France, 2022, 107', color
When Farzaneh spots a man on a city bus who looks an awful lot like her husband, Jalal, she follows him to an unfamiliar building. There, she sees the residents greet him as if they know him and watches from the street as he enters an apartment to meet with another woman. Three months pregnant and barely present in her job as a driving instructor, Farzaneh is convinced she's caught Jalal in an affair. When they discuss it, he's adamant about his alibi, reminding her that he was miles away at the time. Farzaneh begins to fall apart, but she swears she saw him, and, unable to let go, she continues to pull on the thread before making an unsettling discovery about the man on the bus. 
screenplay
Amir Reza Koohestani
Mani Haghighi
cinematography
Morteza Najafi
editing
Meysam Molaei

music
Ramin Kousha
sound
Amir Hossein Ghasemi
Rashid Daneshmand
direction design
Mohsen Nasrollahi
costumes
Neda Nasr
cast
Taraneh Alidoosti
(Farzaneh, Bita)
Navid Mohammadzadeh
(Jalal, Mohsen)
Esmail Poor-Reza
(Jalal's father)
Farham Azizi
(Bardia)
producer
Majid Motalebi
production
Majid Film Production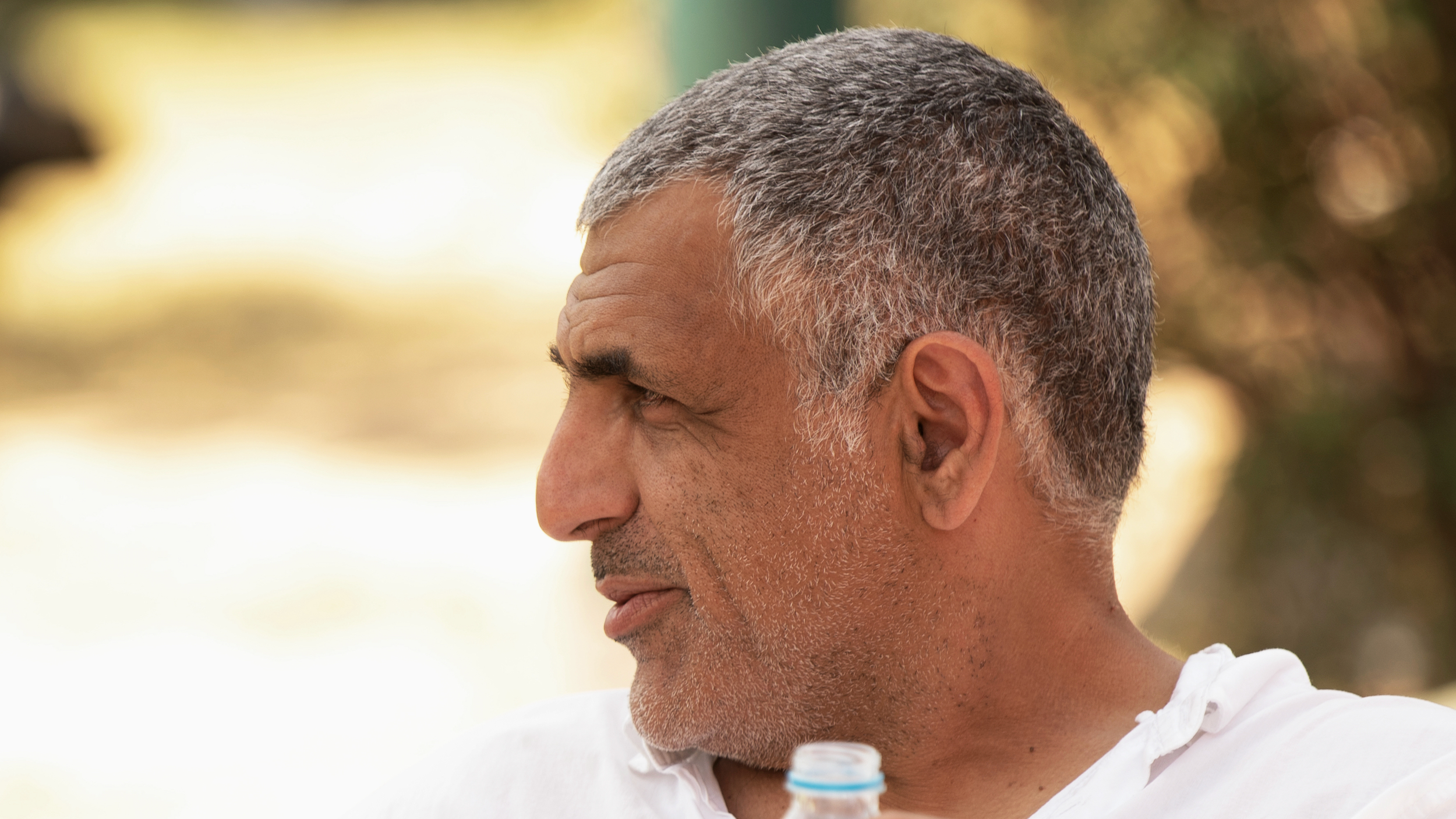 Mani Haghighi studied philosophy at McGill University in Montréal. His first feature, Abadan (2003) premiered at the Tribeca Film Festival. Men at Work (Berlinale, Forum 2006), based on a story idea by Abbas Kiarostami, won the Best Screenplay Prize at the 2007 Asian Film Awards. Haghighi has co-written two screenplays with the Oscar-winning Iranian director, Asghar Farhadi: Fireworks Wednesday (2006) and Canaan (2008), based on a short story by Alice Munro. Modest Reception (Berlinale, Forum 2012) won the Free Spirit Award at the Warsaw Film Festival. After A Dragon Arrives! (Berlinale, Competition 2016), Haghighi made the romantic comedy 50 Kilos of Sour Cherries (2017). Pig (Berlinale, Competition 2018) earned him l'Amphore d'Or for Best Film at the Festival du film Grolandais in Toulouse.
2022 Tafrigh (Subtraction)
2018 Pig
2017 50 Kilos of Sour Cherries
2016 Dragon Arrives!
2012 Modest Reception
2006 Men at Work
2003 Abadan