by Paolo Strippoli
Italy, 2021, 93', color
For a few days now, something strange has been going on in Rome: when it rains, a greyish slime oozes from gutters and manholes, along with a dense steam for which there is no explanation. No one would ever guess that whoever inhales these gases will be forced to confront everything they repress: their darkest instincts, their rage. Not the Morel family, either. Since Cristina died in an accident a year ago, the warmth has gone out of the Morel menage, at least between her husband Thomas and son Enrico, while little sister Barbara longs to regain a happy family, the way it was. The accident could have been avoided, and both men know it. But instead of manning up, taking their respective blame, and moving on, they are no longer on speaking terms, two tormented souls, devoured by rage and trapped in a city that resembles them: gloomy, tense, and at the boiling point.
screenplay
Jacopo Del Giudice
Paolo Strippoli
Gustavo Hérnandez
cinematography
Cristiano Di Nicola
editing
Marco Spoletini

music
Raf Keunen
sound
Paul Maernoudt
Antoine Vandendriessche
production design
Nello Giorgetti
costumes
Nicoletta Taranta
cast
Fabrizio Rongione (Thomas)
Cristiana Dell'Anna (Cristina)
Francesco Gheghi (Enrico)
Aurora Menenti (Barbara)
Leon De La Vallée (Gianluca)
Ondina Quadri (Alice)
Orso Maria Guerrini (Ferrini)
Elena Di Cioccio (Marta)
Nicoló Galasso (Giacomo)
Federigo Ceci (Leonardo)
Pietro Bontempo
(Giacomo's father)
producers
Marina Marzotto
Mattia Oddone
production
Propaganda Italia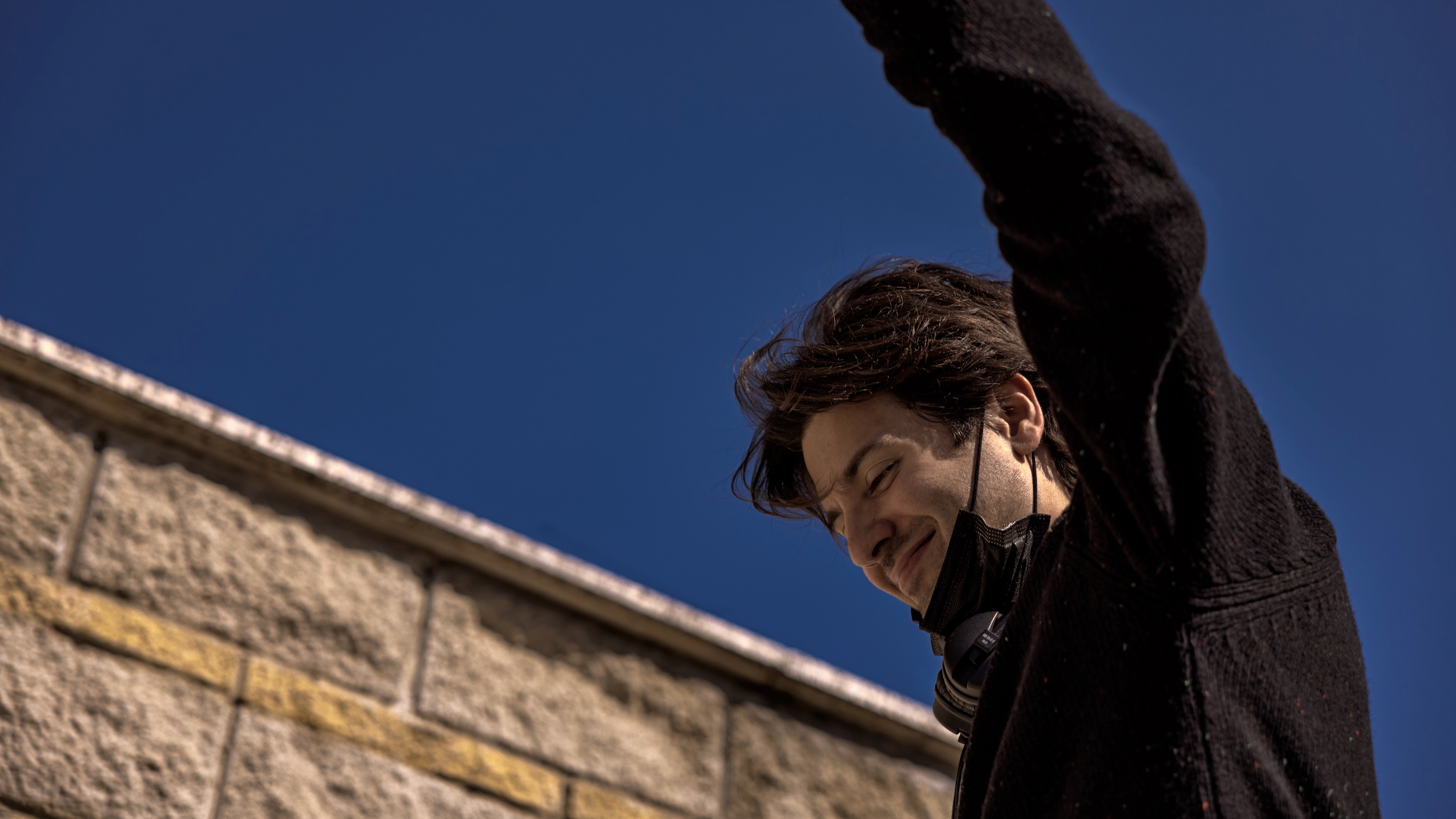 Paolo Strippoli graduated with a performing arts degree from the Sapienza University of Rome and received a degree in directing from the Centro Sperimentale di Cinematografia. In 2019, he won the Franco Solinas Award for Best Original Story for the L'angelo infelice. In 2021, Strippoli's first feature film, A Classic Horror Story, co-directed with Roberto De Feo, won the Best Director Award at the Taormina Film Fest. Piove is his second feature film.
2022 Piove
2021 A Classic Horror Story
(directed with Roberto De Feo)
2019 Senza tenere premuto (short)
2018 Nessun dorma (short)
2018 Storia triste di
un pugile scemo (short)
2017 Fine d'estate (short)
2016 Bassa stagione (short)
2015 Mio fratello (short)
2015 Fusa (short)
2015 Creme Aigre (short)
2015 Y Generation (short)
2014 Dimmi cosa senti (short)
2012 In un mondo violento (short)