by Lee Jung-jae
Republic of Korea, 2022, 131', color
After a high-ranking North Korean official requests asylum, KCIA Foreign Unit chief Park Pyong-ho and Domestic Unit chief Kim Jung-do are tasked with uncovering a North Korean spy, known as Donglim, who is deeply embedded within their agency. When the spy begins leaking top secret intel that could jeopardize national security, the two units are each assigned to investigate each other. In this tense situation where, if they cannot find the mole, they may be accused themselves, Pyong-ho and Jung-do slowly start to uncover the truth. 
screenplay
Lee Jung-jae
Jo Seung-hee
cinematography
Lee Mo-gae
editing
Kim Sang-bum
music
Cho Young-wuk
sound
Jung Gun
production design
Park Il-hyun
costumes
Cho Sang-kyung
Choi Yoon-sun
cast
Lee Jung-jae (Pyong-ho)
Jung Woo-sung (Jung-do)
Jeon Hye-jin
(agent Ju-kyung)
Heo Sung-tae
(agent Cheol-sung)
Go Youn-jung (Yoo-jung)
Kim Jong-soo
(director Ahn)
Jung Man-sik (agent Yang)
produttori
Han Jae-duk
Lee Jung-jae
produzioni
Artist Studio
Sanai Pictures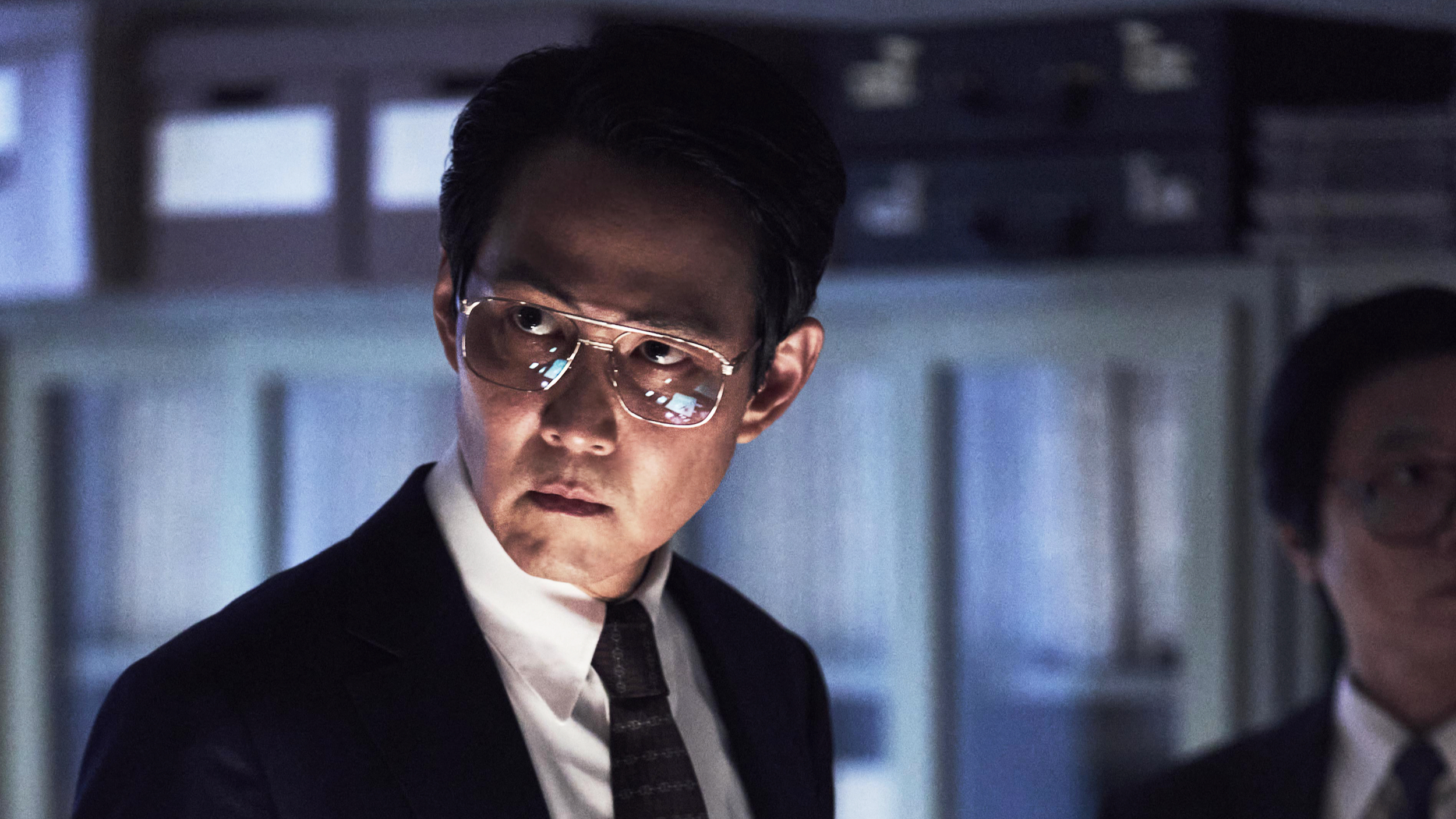 Lee Jung-jae's career as an actor spans three decades. Among the many titles to his credit, The Housemaid by Im Sang-soo competed at Noir in Festival in 2010. Last year, Lee starred in the controversial hit series Squid Game, winning an Emmy Award for Outstanding Lead Actor in a Drama Series – the first Asian to win an award in this category. Lee was supposed to co-star in Hunt, but when he read the story for the film, he decided to direct what would become his directorial debut. The film was selected for the Cannes Film Festival out of competition.