by Fabrizio Moro and Alessio De Leonardis
Italy, 2022, 99', color
Rome, 1999. Giorgio, a promising young boxer, lives with his mother on the dreary outskirts of the city. His father, murdered years earlier, had left his son with an outstanding debt with the local mob, a burden that keeps Giorgio from living his own life. With the help of a former boxer, Massimo, who sees Giorgio becoming the great champion he himself never was, his protegé finally has the chance to make good and break into professional boxing. The local mob, however, never forgets or forgives those who don't play by its rules.
screenplay
Alessio De Leonardis
Fabrizio Moro
cinematography
Simone Zampagni
editing
Luigi Mearelli
music
Fabrizio Moro
production design
Gaspare De Pascali
costumes
Magda Accolti Gil
cast
Giacomo Ferrara (Giorgio)
Vinicio Marchioni (Massimo)
Claudio Camilli (Pisciasotto)
Beatrice Bartoni (Elisabetta)
Sara Cardinaletti (Floriana)
Valerio Morigi (Sfascio)
Lidia Vitale (Maria)
Lorenzo Grilli (Blond)
Emanuele Propizio (Michelino)
Mauro Cremonini (Giovannone)
production
La Casa Rossa
with Tenderstories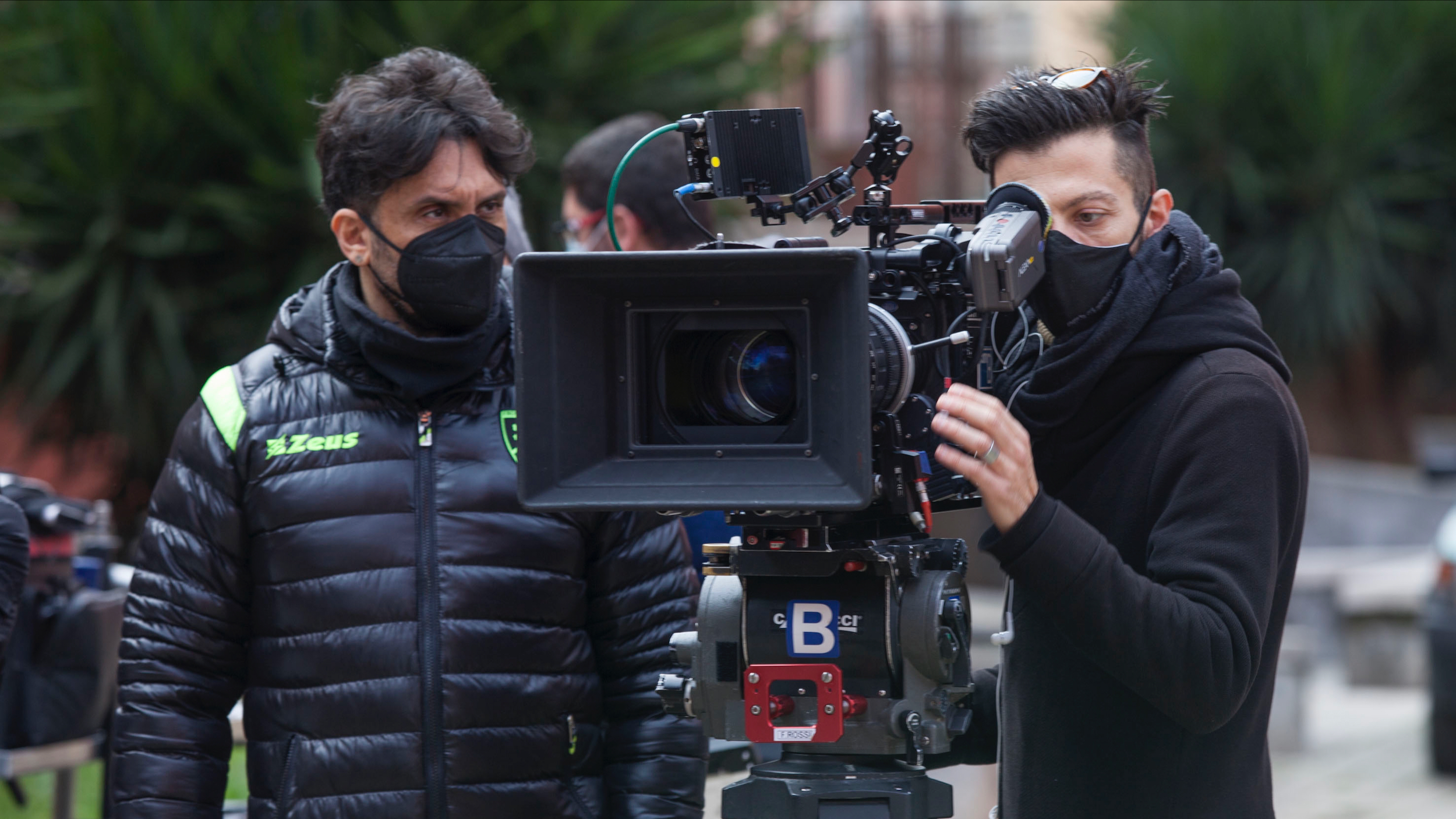 Alessio De Leonardis studied film at the University of Bologna and broke into film in 2003 as a director's assistant and then an A.D. starting in 2005. Over the course of his career, he has worked with filmmakers such as Krzysztof Zanussi, Daniele Vicari, Claudio Fragasso, Paolo e Vittorio Taviani, Gabriele Mainetti, Vincenzo Marra, and Marco Risi. He started directing his own films in 2011, first a number of award-winning shorts, then several music videos. In television, he worked as second unit director on the Raiuno series L'Aquila, grandi speranze. In 2015 he was a collaborating director to Paolo Cevoli on the film Soldato Semplice. Ghiaccio is his first feature film.
Starting in 2000, singer Fabrizio Moro has taken part in the Sanremo Festival several times. And it was that same year that his first album as a songwriter, Fabrizio Moro, came out. In 2007, he signed with producers Giancarlo Bigazzi and Marco Falagiani and started putting together his album Pensa. His song of the same name won both the critics' prize and the young talent section at Sanremo. In 2018, he joined forces with songwriter Ermal Meta to triumph at Sanremo with the song Non mi avete fatto niente. In 2021 he and Alessio De Leonardis co-directed the music video Sogni di rock'n'roll, which premiered at the Rome Film Festival. He has now teamed up with De Leonardis once more on Ghiaccio.