by Giovanni Troilo
Italy, 2021, 90′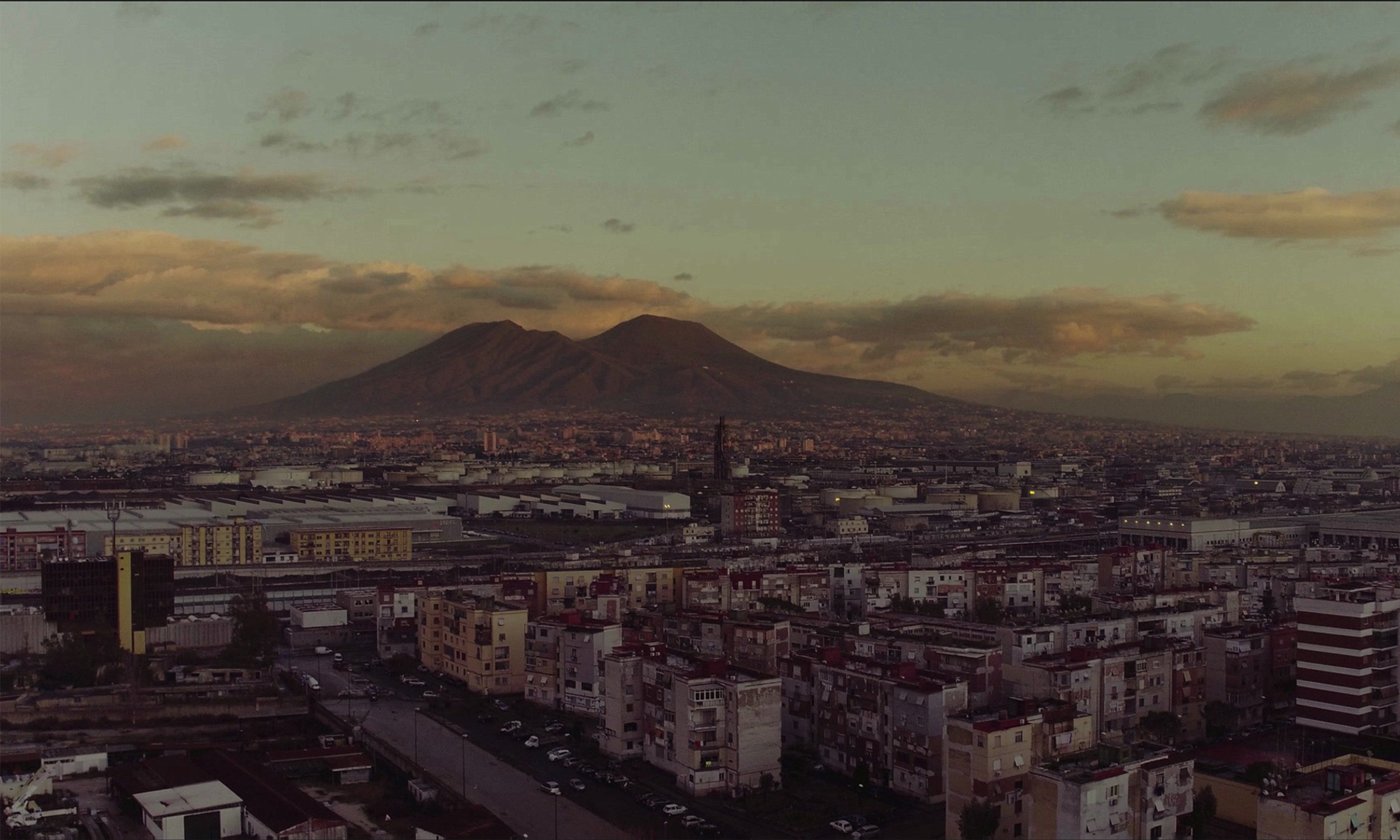 The metropolitan area of Naples is one of the most densely populated on the planet. It is enclosed by Mt. Vesuvius and the Phlegraean Fields, which are two of the world's most dangerous volcanoes. Over a million people live in the so-called red zone, ready (in theory) to be evacuated at the first signs of an eruption.
"The seismic risk in Italy, Hurricane Katrina in the United States, the nuclear power plants in Fukushima, the fires in Siberia and Australia, global warming – they all remind us that although these were disasters waiting to happen, people tend to underestimate how dangerous they are. It has nothing to do with the latitudes at which they occur, nor with what we presume is the ability of certain societies to face them; it seems more like a question of human nature and how political policy is made. […] And while the Covid-19 pandemic is further proof of our forgetfulness, at the same time it shows us how quickly humanity can learn to coexist with catastrophes, violence, death, and life itself. How all of this, in the end, is the only key to understanding the world that surrounds us."
screenplay
Matteo Billi
Giovanni Troilo
cinematography
Giovanni Troilo
editing
Adriano Patruno
music
Pietro Santangelo
sound
Renato Grieco
producer
Davide Azzolini
production
Dazzle Communication
A filmmaker and cinematographer, Giovanni Troilo divides his time between film, television, publishing and advertising. In 2011, he directed Fan Pio the Weight of Holiness, his first feature film, and published his first book, Apulien, in Germany, awarded best book of photography at the 2012 International Photography Awards. Troilo has made numerous documentaries, commercials and music videos. From 2012 to 2015, he directed Fotografi, On The Road – Joe Bastianich Music Tour, and Caravaggio criminale for Sky Arte. In 2015, with the project La Ville Noire – The Dark Heart of Europe, he was designated People Photographer of the year at the Sony World Photography Awards. Since 2016, he has been the artistic director of PhEST, the international showcase of art and photography in Monopoli. The same year, he directed the documentaries Casanova Undressed, for Sky Arte, and William Kentridge – Triumphs and Laments, the latter selected for the Rome Film Fest. Also in 2016, his Coeurope screened in competition at the IDFA. In 2018 and 2019, Troilo worked on Water Lilies of Monet – the Magic of Water and Light and Frida viva la vida.
2021 Vesuvio
2019 Frida viva la vida (doc)
2018 Le Ninfee di Monet (doc)
2016 William Kentridge – Triumphs and Laments (doc)
2016 Coeurope
2011 Fan Pio