by Roan Johnson
Italy, 2021, 110′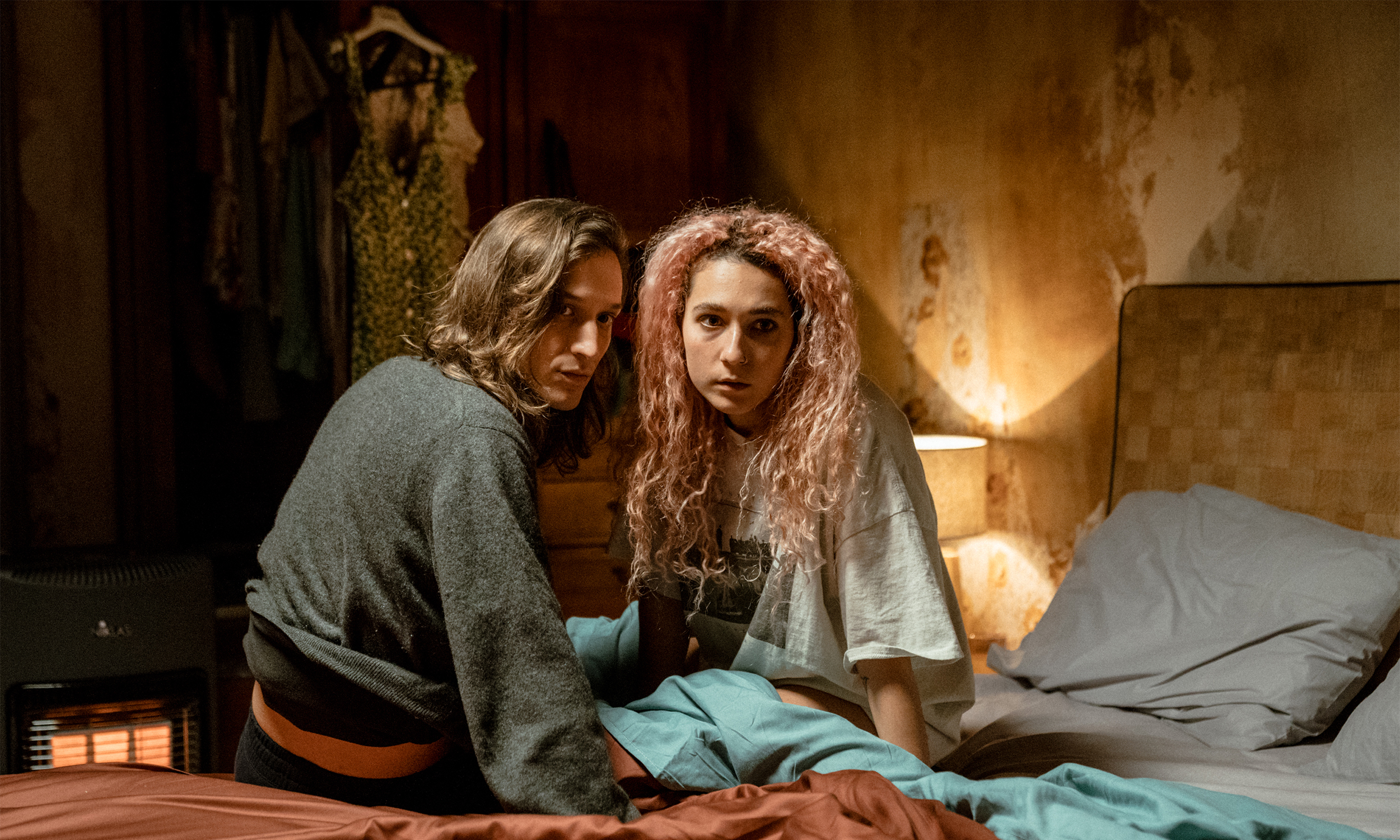 The world is put on hold by a pandemic, and a lockdown makes an apartment in Rome the same as one in Milan, Naples, Paris or New York. Each story is identical yet at the same time, unique and personal. But this film is about a different virus that is far more dangerous. Four twenty-somethings share an apartment; holed up inside due to Covid-19, they hit on a way to make easy money off their not exactly above-board landlord. Their own decisions and their actions become more and more dodgy, until the consequences rip through all their hopes, dreams, fears and loves, right up to the surprise denouement of this very black comedy, or very comical tragedy.
"During all phases of the filmmaking, my mantra was to be honest and brave; not to make a film for the money or for the acclaim, or to console audiences. I would run the risk of failing; choose the right actors, the best ones, the sole criteria; I'd film using long shots, with the risk of having to toss days and days of work, and experiment with the editing by scaling back on it at the start, so that every cut would really matter. Then I'd cut the film more and more, as the story became darker, along with the cinematography and the music, and the trust between the main characters wavered, reality became altered and broke down before our eyes. I wanted to do all of this and show all of this, but the metaphor had to become clear just at the end, without suffocating the story, the emotions, and the entertainment inherent in the story itself. My only guide to the regions of the unknown would be the characters, with their very real conflicts, which are society's own: everyday greed, selfishness, and sense of superiority."
screenplay
Roan Johnson
cinematography
Gianluca Palma
editing
Paolo Landolfi

music
Lorenzo Tomio
sound
Fabio Conca
production design
Laura Boni
costumes
Alessandra Trippetta
cast
Dario Aita (Paolo)
Giordana Faggiano (Benedetta)
Lorenzo Frediani (Nicola)
Martina Sammarco (Sabra)
Tommaso Ragno (Spatola)
Fabio Traversa (Door man)
Natalia Lungu (Irina)
Leonardo Maddalena (Uncle)
producers
Carlo Degli Esposti
Nicola Serra
productions
Palomar
Vision Distribution
in collaboration with
Sky
Amazon Prime Video
with the support of
Regione Lazio
Roan Johnson was born in London to an English father and a mother from Basilicata, and grew up in Pisa. He scripted the TV series Inspector De Luca, based on the novels by Carlo Lucarelli, and I delitti del BarLume, based on the novels by Marco Malvaldi, which he has also directed, for eight years now. In 2010, Einaudi published his novel Prove di felicità a Roma Est (Berto Award), while in 2017 and 2019 respectively, Mondadori brought out his novels Dovessi ritrovarmi in una selva oscura and La Naneide. He directed his first feature film, The First on the List, in 2011. In 2014, his film So Far So Good premiered and won kudos at the Rome Film Festival. Two years later, his film Feather competed at Venice. In 2019, he directed the TV movie La stagione della caccia, and in 2020, he wrote and directed the TV movie La concessione del telefono, both of which were based on Andrea Camilleri novels.
2021 State a casa
2016 Piuma
2014 Fino a qui tutto bene
2011 I primi della lista
2005 4-4-2 il gioco più bello del mondo
(segment: Il terzo portiere)