by Ivan Grbovic
Canada, 2021, 104′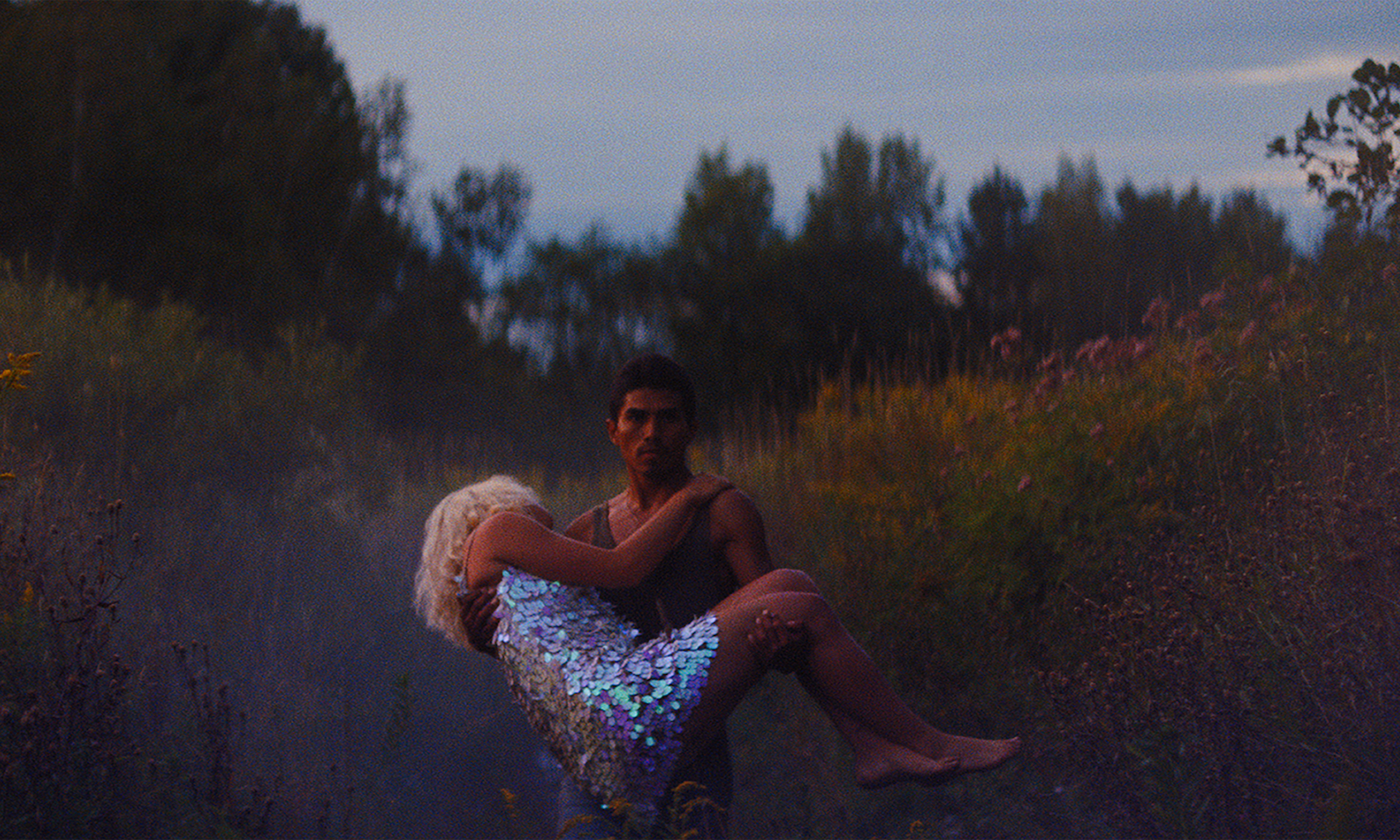 Marlena is the young wife of a powerful wealthy man in Mexico, Willy is her secret lover. Fearing the worst, the lovers will flee separately in the hopes of finding each other in a safer place. Willy suspects that Marlena is hiding in Montreal, so he escapes to Quebec, where he is hired as a seasonal worker at the Bécotte Farm. While friendships are being forged between foreign workers on the farm, a gap is widening between the Bécotte family members. Willy, unknowingly, will arouse the desires of Julie, the wife of the owner – a situation that will have serious consequences. 
"In 2005, I drove by Saint-Remi, Quebec, a small farming town outside of Montreal, while driving back from a film shoot. It was very foggy. Then suddenly, I saw a line of Mexican men in the fog, outside a bank. The image was beautiful, intriguing, impossible. It felt like a dream. I didn't know that migrant workers worked Canadian fields back then. I hadn't yet watched Min Sook Lee's NFB documentary El Contrato (2003). That initial feeling of wonderment is the basis for the script. The first draft is dated 2010. Upon reading the script, Sara Mishara was inspired by the story and the next versions were co-written by the two of us."
screenplay
Ivan Grbovic
Sara Mishara
cinematography
Sara Mishara
editing
Arthur Tarnowski
music
Philippe Brault

sound
Stephen De Oliveira
Olivier Calvert
Bernard Gariépy Strobl
production design
André-Line Beauparlant
costumes
Patricia McNeil
cast
Jorge Antonio Guerrero (Willy)
Hélène Florent (Julie)
Claude Legault (Richard)
Marine Johnson (Léa)
Gilberto Barazza (storyteller)
Yoshira Escárrega (Marlena)
Amaryllis Tremblay (Lou)
Maxime Dumontier (Benji)
Karl Walcott
(Formula One driver)
Normand D'amour (Normand)
producers
Luc Déry
Kim McCraw
executive producer
Nicolás Celis
production
micro_scope
Ivan Grbovic (Montreal) studied at Concordia University and at the American Film Institute and started his career as a DOP shooting music videos before turning to film. He directed three short films: La tête haute (2006), La chute (2009) and Les mots (2009). His debut feature, Romeo Eleven (2011) received the prestigious Prize of the Ecumenical Jury in Karlovy Vary Film Festival. The film also won the Discovery Award in Namur. All four films were selected for the Toronto International Film Festival. Drunken Birds is his second feature.
2021 Les oiseaux ivres (Drunken Birds)
2011 Roméo Onze (Romeo Eleven)
2009 Les mots (short)
2009 La chute (short)
2006 La tête haute (short)