by Claudio Cupellini
Italy, France, 2021, 120′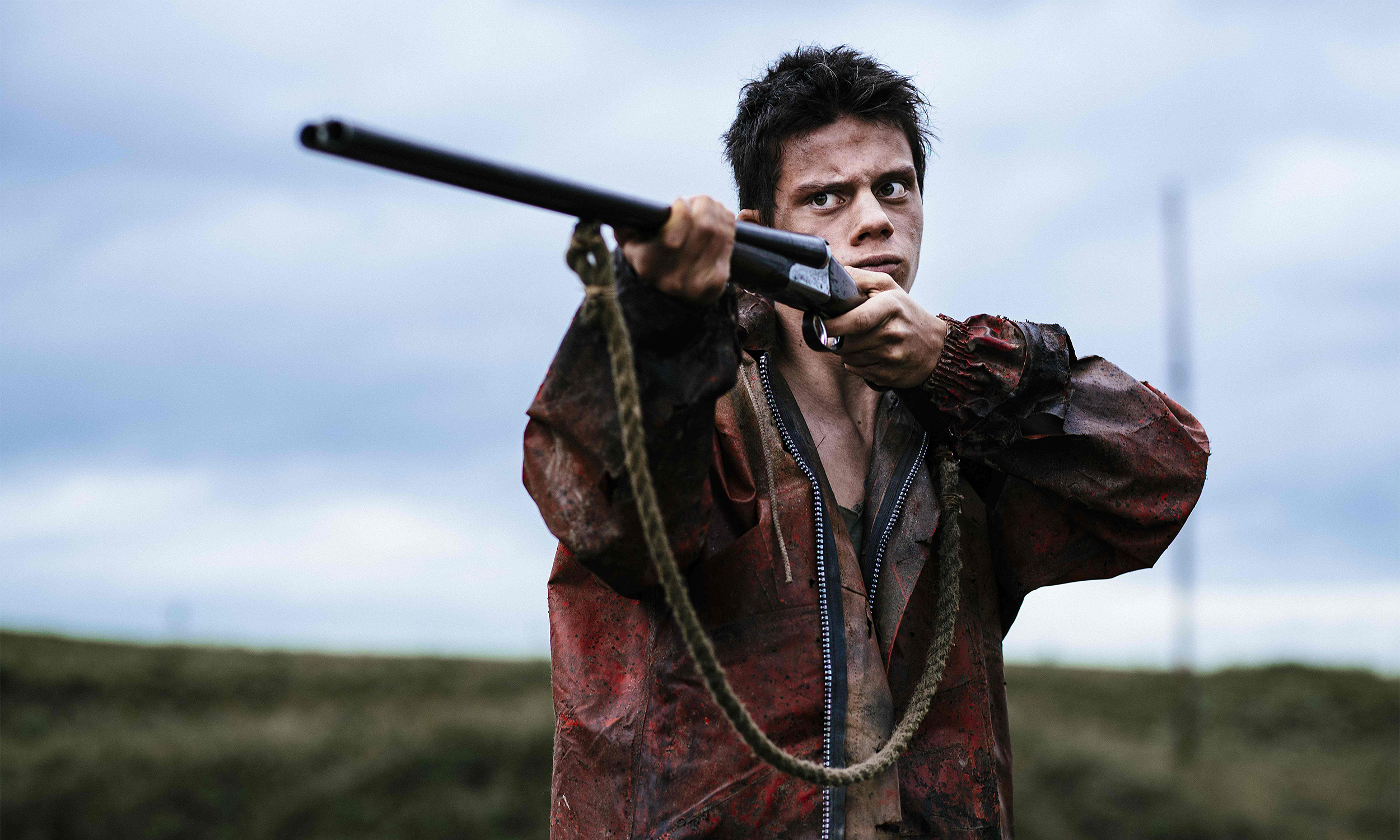 The end of civilization has arrived. We don't know exactly how, but a father and his fourteen-year-old son are among the few survivors, fighting to survive in a flimsy shack on stilts next to a lake. Society has collapsed; every chance encounter with others is dangerous. In this newly primeval world, the boy's father entrusts his thoughts to a journal, but the words are just marks that his son can't decipher. At his father's death, the boy decides to undertake a journey into the unknown, in search of someone who can read the mysterious pages to him. It's the only way he can learn what his father really felt, and discover a past he has never known.
"This story speaks to us about the present in a plastic and very punctual way: it shows us the world we're destroying and that we'll be handing over to our own children; it warns us of the tragedy that already looms noticeably over our future. At the same time, both the pages of the graphic novel and the scenes of my movie contain another very important warning, which concerns the gradual desertification of our culture and our humanity. With that in mind, I interpreted the Father's notebook as a precious flame of sorts, which the Son – albeit unconsciously – doesn't want to go out. Knowledge, love and the struggle to stay human are the founding elements of this film. To me, the Son is the synthesis of humanity to which we'll entrust the future, and my whole story revolves around his experiences and his exploits."
screenplay
Filippo Gravino
Guido Iuculano
Claudio Cupellini
inspired on the
graphic novel by Gipi
cinematography
Gergely Poharnok
editing
Giuseppe Trepiccione

music
Motta
sound
Angelo Bonanni
production design
Daniele Frabetti
costumes
Mariano Tufano
cast
Leon De La Vallée (the Son)
Paolo Pierobon (the Father)
Maria Roveran (Maria)
Fabrizio Ferracane (Aringo)
Maurizio Donadoni (Lorenzo)
Franco Ravera (Matteo)
Alessandro Tedeschi
(the Boss)
and with
Valerio Mastandrea
(the Hangman)
Valeria Golino (the Witch)
producers
Nicola Giuliano
Francesca Cima
Carlotta Calori
Viola Prestieri
production
Indigo Film
with Rai Cinema
co-producer
Wassim Béji
co-production
WY Productions
with the support of
Regione Lazio
Claudio Cupellini (Padua, 1973) director and screenwriter, made a few short films and his first feature, Lessons in Chocolate, in 2007, before his second film A Quiet Life premiered at the Rome Film Festival in 2010 and earned Toni Servillo the Best Actor Award. In 2015, Cupellini competed at the Rome Film Festival for the second time, with his film The Beginners. His latest film, Land of the Sons, was selected for the Karlovy Vary Film Festival. Cupellini is also one of the directors of the acclaimed TV series Gomorrah.
2021 La terra dei figli (Land of the Sons)
2015 Alaska (The Beginners)
2010 Una vita tranquilla (A Quiet Life)
2007 Lezioni di cioccolato (Lessons in Chocolate)
2006 4-4-2 il gioco più bello del mondo
(segment: La donna del mister)
2005 La talpa (short)
2003 Sei pezzi facili (segment: Chi ci ferma più)
2001 Tre ore tra due aerei (short) 
2000 Come tu mi vuoi (short)
2000 Tutti usciranno alla stessa ora (short)
2000 Mio bel castello (short)
1999 Le diable au vélo (short)