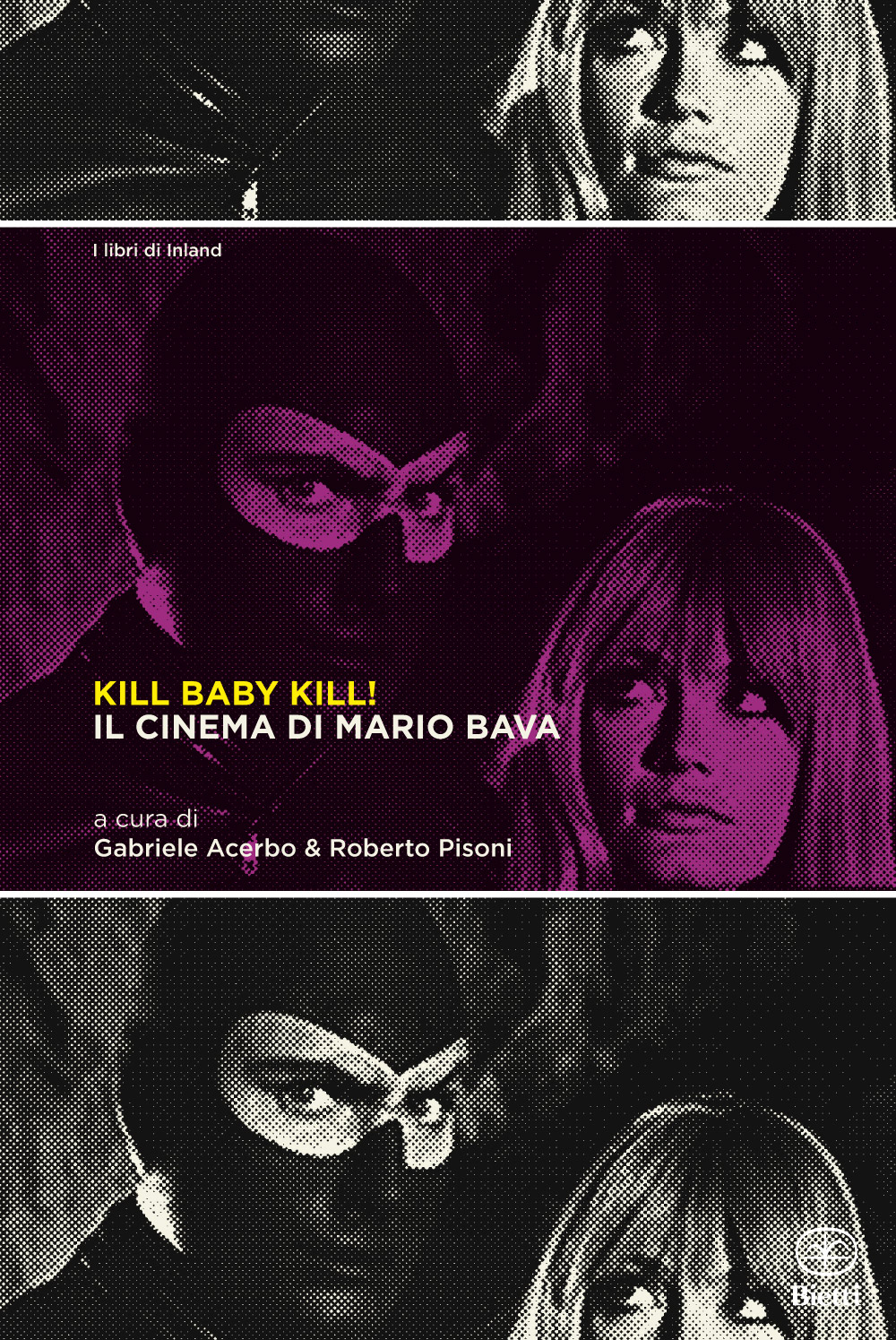 edited by Gabriele Acerbo e Roberto Pisoni
He is a hero to Quentin Tarantino, a horrormeister to Sam Raimi, and, as far as Guillermo del Toro is concerned, a designer of unsettling, lyrical images: Mario Bava, who was born in Sanremo on July 31, 1914, and died suddenly in Rome on April 25, 1980, was a major Italian director in the fantastic genre, a pioneer of special effects, and a visionary filmmaker who influenced an entire generation of directors. For years, the curators of Kill Baby Kill! Il cinema di Mario Bava, Gabriele Acerbo and Roberto Pisoni, collected dozens of interviews with the likes of Joe Dante, Nicolas Winding Refn, John Landis, Dario Argento, John Phillip Law, Daria Nicolodi, Christopher Lee, Carlo Rambaldi, Barbara Steele, Mario Monicelli, Roger Corman, Dino De Laurentiis, and, last but not least, the Manetti Bros. – the last of whom, over fifty years since Bava's own adaptation, are bringing out their own adaptation of Diabolik in 2021. The book features essays by leading critics and reminiscences by Bava's children, Elena and Lamberto, and his grandson Roy. With the comments by actors and directors, these family memories round out the portrait of a creative genius – director of cult films such as Black Sabbath, Planet of the Vampires, Black Sunday, and Blood and Black Lace – who reinvented an array of film genres: horror, mystery, sword-and-sandal, and science-fiction, and was able to do so despite laughably low budgets, thanks to amazing tricks and a heaping dose of irony.
Gabriele Acerbo (Piombino, 1966) is chief of programming at Sky Cinema and head of development for Sky Original films. A journalist, he has collaborated with Target and Report. He is the co-author of the book My name is Virzì. L'avventurosa storia di un regista di Livorno.
Roberto Pisoni (Pomezia, 1969) is the head of Sky's entertainment channels. Since 1999, he has written, directed and produced award-winning promos, programs, documentaries and films about cinema, art, music and dance that have premiered at the leading national and international festivals.