by Fabrice Du Welz
Belgium, France, 2021, 98′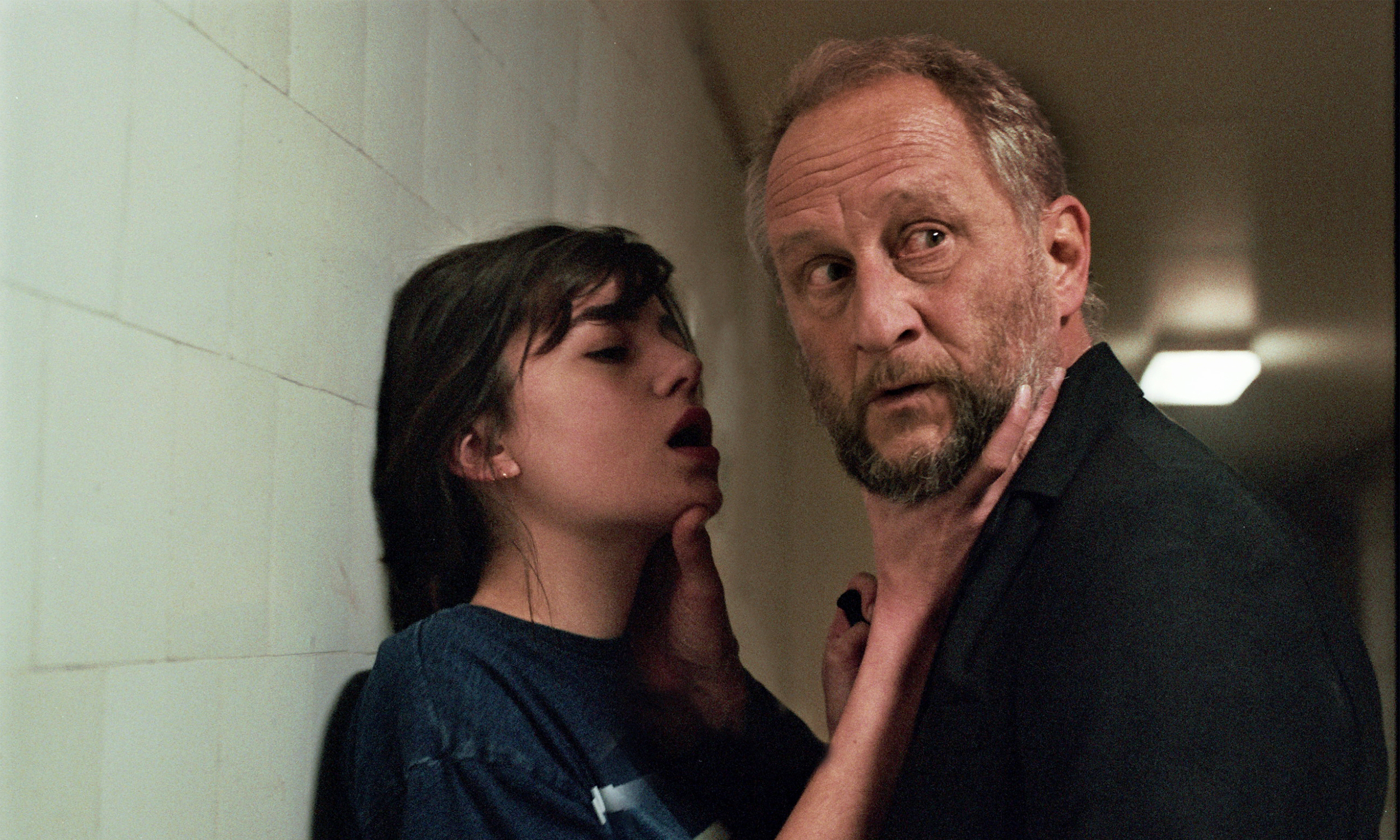 Desperately seeking inspiration for the follow-up novel to his bestseller Inexorable, Marcel Bellmer moves in his wife's old family mansion with his family. As they get accustomed to their new life, a strange figure lurks around the house, a young girl named Gloria. She seems fascinated by Marcel's literary work and determined to become one of the family. With her insidious presence, mysteries of the past unfold.
"I wanted to attempt a thriller, a 'home invasion' thriller along the lines of 1990s sexual thrillers such as Basic Instinct, Single White Female, or The Hand That Rocks the Cradle. I loved these movies filled with sexual tension. I wanted the spectator to get entirely caught up, be sucked into this vortex, to drown in Marcel Bellmer's lies. With Inexorable, I hoped to explore other territories. It's probably the end of a cycle for me. I wanted to direct an efficient suspense story that would speak to the general public, all the while holding on to my gothic and romantic sensibilities. […] Visually speaking, it's the reinterpretation of a 'giallo', practically a gothic film, between Mario Bava and Dario Argento, even if the film is very realistic. I am the sum of the films I've seen. Many things rise to the surface, unconsciously sometimes."
screenplay
Fabrice Du Welz
Aurélien Molas
Joséphine Darcy-Hopkins
cinematography
Manuel Dacosse
editing
Anne-Laure Guégan

music
Vincent Cahay
sound
Ludovic Van Pachterbeke
Julie Brenta
Emmanuel de Boissieu
production design
Emmanuel de Meulemeester
costumes
Maïra Ramedhan-Levi
cast
Benoît Poelvoorde
(Marcel Bellmer)
Alba Gaia Bellugi (Gloria)
Mélanie Doutey
(Marcel's Wife)
Janaïna Halloy Fokan (Lucie)
Anaël Snoek (Paola)
producer
Jean-Yves Roubin
co-produers
Manuel Chiche
Violaine Barbaroux
associated producers
Arlette Zylberberg
Philippe Logie
executive producer
Christophe Hollebeke
production
Frakas Productions
co-production
The Jokers FIlms
in association with
One Eyed
After studying at the Liège Conservatory for Dramatic Arts with Jacques Delcuvellerie, Fabrice Du Welz pursued his training at INSAS, the Brussels Film School. In 1999, his short film A Wonderful Love, won the Grand Prix prize at the Gérardmer Festival. In 2004, his first feature film Calvaire was presented at Cannes (International Critic's Week). In 2008 and 2014 he directed Vinyan (selected for the Venice Film Festival) and Colt 45 respectively. In 2014, he also turned out The Lonely Hearts Killers (the second film in his Ardennes trilogy, after Calvaire) which premiered at Cannes Directors' Fortnight. In 2016, he directed Message from the King. The film premiered at the Toronto Film Festival. In 2019 he made Adoration, selected for the Locarno Film Festival.
2021 Inexorable
2019 Adoration
2016 Message from the King
2014 Colt 45
2014 Alléluia (The Lonely Hearts Killers)
2008 Vinyan
2004 Calvaire
1999 Quand on est amoureux, c'est merveilleux
(short, A Wonderful Love)