by Giovanni La Pàrola
Italy, 2021, 105′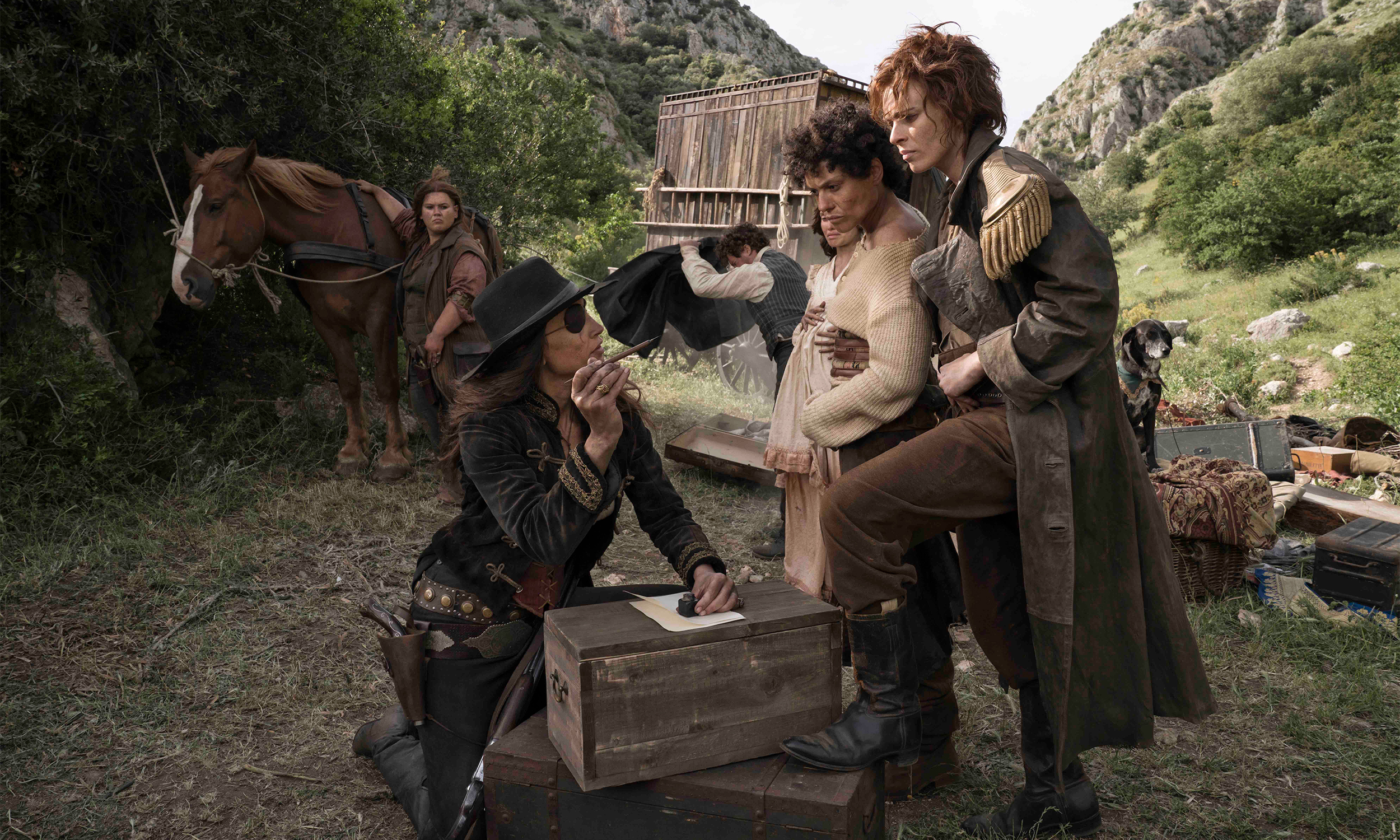 In 1860, in the Kingdom of the Two Sicilies, as the day dawns on the landing of Garibaldi's troops, four bandits called the "Drude" are at loose in what is still a lawless land, seeking their personal revenge. And the blood would flow. And flow.
"Il mio corpo vi seppellirà is more than a title: it's the battle cry of R, a woman who has apparently lost her identity, saved from the smoking ruins of a fire; little by little, she will turn the search for her tragic past into a vendetta. And her own small odyssey, as she tries to find out who she is, might well be a metaphor for the chaotic situation of southern Italy on the eve of the Reunification of Italy, which is the setting of the film. […] The tales of the brigands and their tenacious resistance to the occupation by the Savoys are what inspired this film, along with the tragic, heroic figures who were female brigands: wild and primitive women, just like the territory itself – the Kingdom of the Two Sicilies in the latter half of the 1800s, which in many ways recalls the American frontier in the western films."
screenplay
Giovanni La Pàrola
Alessia Lepore
cinematography
Marco Bassano

editing
Giovanni La Pàrola
production design
Marcello Di Carlo
costumes
Maria Cristina La Pàrola
cast
Miriam Dalmazio (R)
Antonia Truppo (Maria)
Margareth Madé (Lucia)
Rita Abela (Ciccilla)
Giovanni Calcagno (Murat)
Guido Caprino
(Colonnello Romano)
Filippo Pucillo (Peppino)
Simona Di Bella (Filomena)
Gabriele Gallinari
(Barone Giustino Fortunato)
Giuseppe Schillaci (Rosario)
producers
Luigi Musini
Olivia Musini
Andrea Paris
Matteo Rovere

productions
Cinemaundici
Ascent Film
with Rai Cinema
with the support of
Apulia Film Commission
Regione Lazio
Giovanni La Pàrola (Palermo, 1975) graduated with a dramatic arts degree in Bologna and dived into making documentaries, short films, and video installations. In 2001, he made the short Still Life, winner of the Cesare Zavattini Award, following that up with the 2004 short Il pugile. Two years later, he directed his first feature, the comedy …E se domani. In 2006, his short Cusutu N'Coddu – Cucito Addosso received numerous accolades in Italy and abroad, and was nominated for the 2012 David di Donatello awards.
2021 Il mio corpo vi seppellirà
2012 Cusutu N'Coddu – Cucito Addosso (short)
2006 …E se domani
2004 Il pugile (short)
2001 Still Life (short)